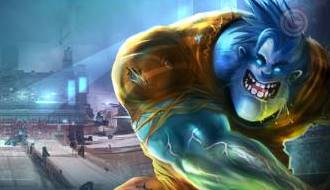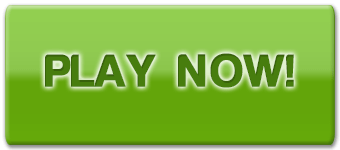 Games of Glory score:
Games of Glory screenshots: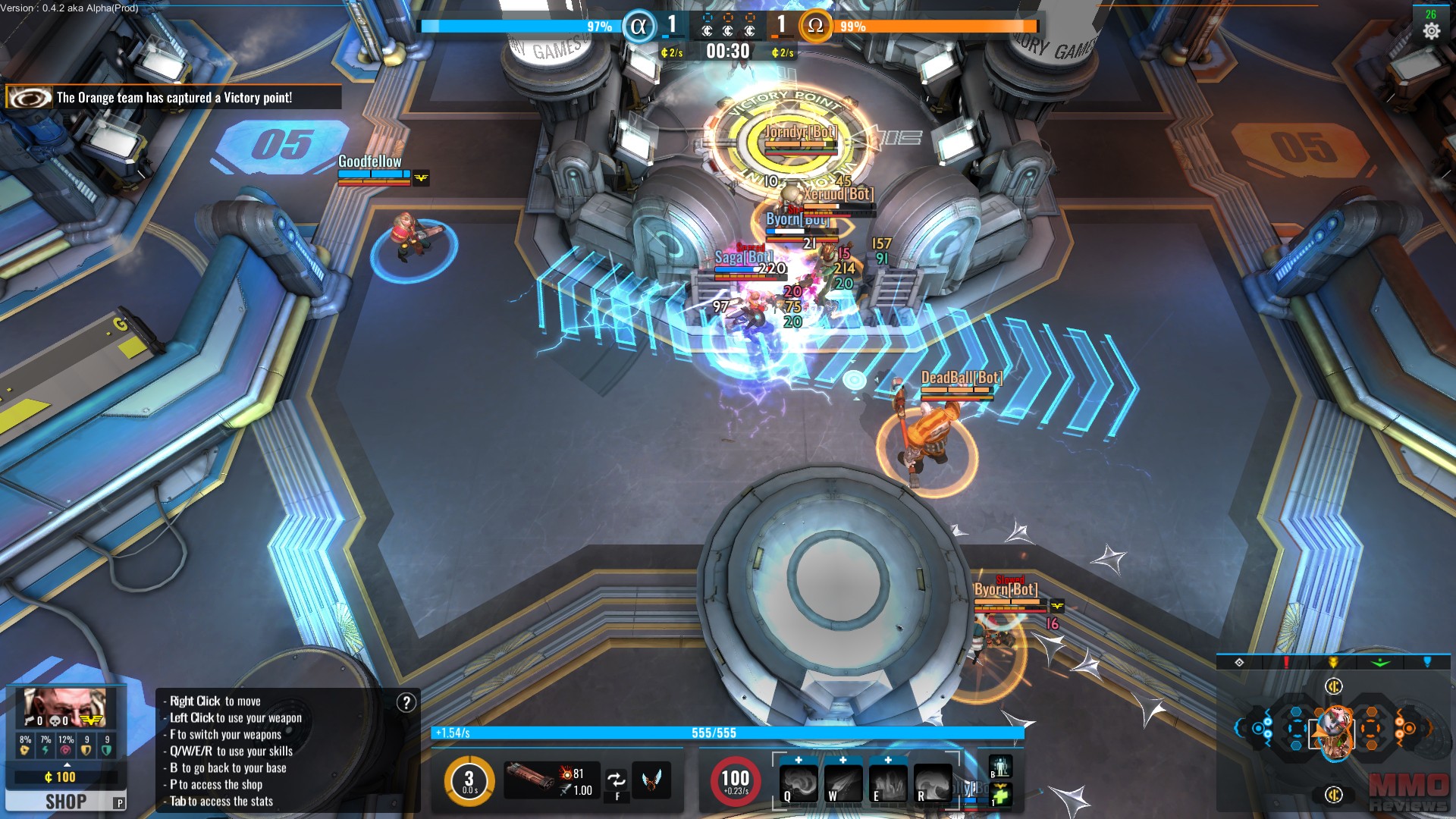 Games of Glory
( Play more Free MMORTS,Free MMOs games )
Games of Glory review:
GAME TYPE
Free-to-play MOBA
PLATFORMS
Windows
DEVELOPERS
Lightbulb Crew
GAME SYNOPSIS
Games of Glory takes many traditional MOBA features and implements some of its own systems to bring a new sci-fi themed title to the genre where players step into the role of Clone fighters battling against each other in the gladiator pits of the future. Focusing on team based PvP combat players must master not only their own character's abilities and show their own skill, but learn how to work together as a team to overcome the opposition an fulfil objectives in the different Arenas.
MAIN FEATURES


12 unique Clone characters to choose with more to be added


2 unique Arenas with their own objectives


Upgrade weapons and skills during battle


Team focused strategic PvP Battles


Completely free to play
THE GAME
Taking its lead from other MOBA players will find the main style and controls of Games of Glory very familiar to other classics in the genre, starting with the MOBA style QWER keybind attacks and mouse movement/basic attacks. However, players can also take advantage of using the WASD movement which in many ways is ideal for the move-and-fire tactics that players can perform. As players fight in the arena and gain XP and Credits for the team they are able to upgrade their own skills as they unlock them as well buy various weapons with pre-requisite weapons leading up to more powerful ones. One of the unique elements is that players are not bound to being either melee or ranged and can switch between these weapon types freely, their abilities augmenting whichever type of weapon they are currently using.
CLONES
There are 12 unique characters to choose from in the game that use different skills and traditionally adopt different roles in battle: Tank, Scout, Assassin, Carry and Support.



Grendel

– An unchained beast gifted to the Synarch from Khain Corp for allowing them to compete in the Games of Glory, this assassin creature is subservient to its keepers and will kill whoever they wish on the battlefield using a sticky shot of mucus to restrain opponents before pouncing on them with bestial rage; but beneath is a creature wanting to break free of its shackles.



Saga

– But one of the many children brought into the Synarch's guard, Saga was nearly torn to pieces in one of her first battles, but her endurance and perseverance would not allow her to give up and so her body was rebuilt and augment with magtech able to travel at speed around the arena and use magnetic pull to draw her enemies to her.
ARENA OBJETIVES
The objectives and MOBA style gameplay depends on the Arena that players battle on, either against players or AI Bots:



Arkashan Arena

– A more traditional MOBA style this arena consists of two bases at opposite ends of 2 land map where the 5-man teams Energy Core is located, defended by two powerful tower turrets and surrounded by a forcefield. The objective is to take over the three control points between the bases by standing on them as they fill up with your teams colour, and once all three are taken the base forcefield will drop giving access to the enemy core; destroy it and claim victory.



Svandia

– In a 3v3 matchup players engage in quick team deathmatch rounds on a smaller map where a single player from both teams is highlighted as the Allstar, to win a round each team must try to kill the enemy Allstar and win 5 rounds. The rounds are timed and if at the end of the time limit both Allstars are still standing then whichever team is the closest to a central point will win the round, making the game equally a King of the Hill style point attack-defend.
LEAGUES AND TOURNAMENTS
Players can demonstrate their prowess by gaining rank in the Leagues, progressing up through them to go up against higher ranked players. Similarly players can enter team based tournaments that are official ran by the developers where they can win prizes and of course Glory.
SYSTEM REQUIREMENTS



Operating System

: Windows XP+



Processor

: SSE2 instruction set support



Memory:

1GB



Hard Drive Space

: 3GB



Graphics

: Shader Model 2.0 support



DirectX

: 9.0


Website: Games of Glory
Games of Glory game