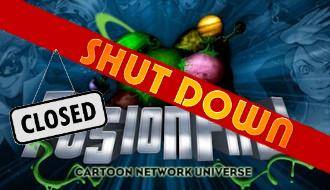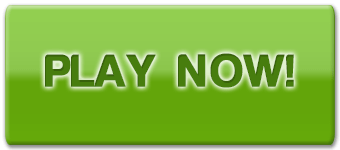 FusionFall: Cartoon Network Universe (Shut Down) score:
FusionFall: Cartoon Network Universe (Shut Down) screenshots:

FusionFall: Cartoon Network Universe (Shut Down)
( Play more Free MMO Browser-based games,Free MMOs games )
FusionFall: Cartoon Network Universe (Shut Down) review:
Developed by Cartoon Network and Grigon Entertainment for Windows.
SYNOPSIS
FusionFall is a huge sci-fi browser based MMORPG that takes place in the Cartoon Network multiverse. Create a unique character and help your favorite cartoon heroes save the planet from the evil Lord Fuse. Fight with swords or guns and collect tiny Nano helpers like Buttercup from Powerpuff Girls and Ed from Ed, Edd, and Eddy to help you on your journey.
FusionFall
uses the Unity engine as its client technology basis. Though the full game requires a subscription, free accounts can be registered which allow access to a portion of the content.
BACKGROUND
Planet Fusion, ruled by the evil Fuse, has traveled throughout the galaxy for millennia, devastating countless planets and civilizations. Earth is its next stop. The player joins forces with the characters from various Cartoon Network series to repel this threat.
The game begins with the player character participating in Dexter's time traveling experiment. As Dexter starts up the machine, Dee Dee, Dexter's sister, sneaks in and messes with the controls. This causes a time-jump error, sending the player much further into the future than Dexter intended, where they arrive in the midst of a war between the Fusions and Cartoon Network's characters.
GAMEPLAY
In
FusionFall
, the player takes control of a customized avatar to traverse the world. Their character is viewed from a third-person perspective, and the range of movement consists of walking in any direction and a short-distance jump. The game has large playable environments, with travel facilitated by various warp points. Gameplay primarily focuses on defeating fusion monsters for various reasons. The player is provided with numerous weapons to accomplish this, including projectile weapons (pistols, rifles, shotguns, and rockets), melee weapons, and grenades. Unlike ordinary role-playing games, the player does not gain experience in the conventional sense. Instead, they gather a loose analog known as fusion matter (which has multiple purposes) through defeating enemies and completing missions, and upon collecting enough can perform a mission to raise their level.
SYSTEM REQUIREMENTS
Windows XP/Vista and 3D Graphics Card
Website: FusionFall: Cartoon Network Universe (Shut Down)
FusionFall: Cartoon Network Universe (Shut Down) game