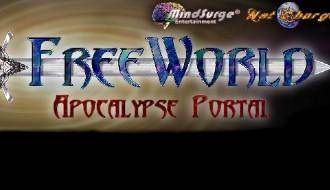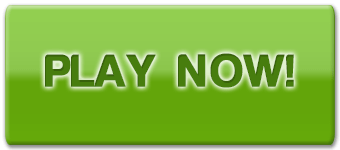 FreeWorld Online score:
FreeWorld Online screenshots: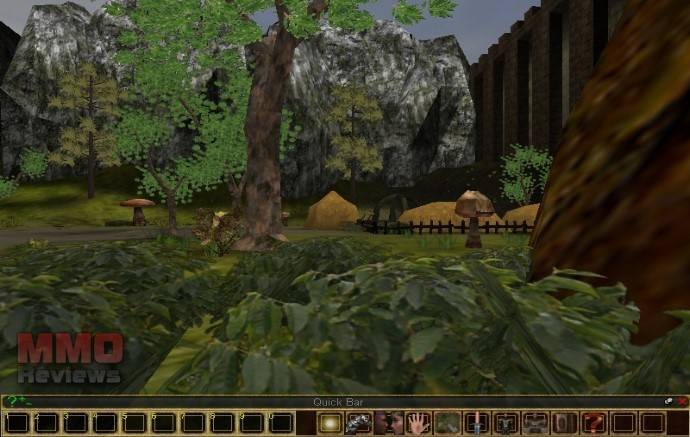 FreeWorld Online
( Play more Free MMORPGs,Free MMOs games )
FreeWorld Online review:
Developed by David Blasdell for Windows.
SYNOPSIS
FreeWorld: Apocalypse Portal is a MMORPG currently in development (not yet finished), and we occasionally hold signups to allow new players to come and test the game.
It is an age of war and destruction, where the evil minions of The Void push forward to destroy the world of Seregor. Travel to a place where the inhabitants must join together to fight for survival in an epic saga of limitless adventure and excitement. A bizarre place, much different then the world we know, sets the scene for this new Fantasy/Sci-Fi MMORPG. Battle along side your friends in the quest of a lifetime to reconstruct Scuro's spell book and rid the land of The Void's treachery. No longer be held captive to the boundaries of "level caps" and "class restrictions"; escape the endless boredom and agony of point and click combat. Take a step into the world of Seregor (and beyond) and prepare to battle to the death in an effort to make this a FreeWorld once more!
FEATURES


Network of servers: Eventually, each server will host it own vast worlds that may be completely different from the other worlds and hold new adventures. This will make it a new game depending on what server you choose to play on. The options will be endless.




Character Creation: Create an unlimited number of characters to play with and choose from over 100 skills.




Character Classes: FreeWorld: Apocalypse Portal will not have a class system; everyone will be able to do everything, but you'll only become good at the things you do more often. This will be a 100% skill-based game.




Player Levels: Live your own adventure and go as high as your desires take you with unlimited levels and over 100 skills to train in.




Quests: FreeWorld has a large variety of quests that allow players to determine their own gaming experience. We'll have quests for all the skills, from non-combat quests for the "casual user" to huge boss raids for the "hardcore power leveler." No longer will there be a need to spend days playing just to get to your first quest, or being bored in a month because you've beaten the game. Whether you complete one or try to complete them all, FreeWorld: Apocalypse Portal is the right game for you.




Monsters: Fight and train everyday animals like Chickens, Pigs, and Wasps, or take on the big guys. We're talking Spector Hounds, Giant Rock Trolls, the Crul and the Groggs, plus the hundreds of monsters we haven't mentioned.




Combat: FreeWorld is unlike your average MMORPG, it's better. There are no "point and click" attacks; all combat in Freeworld is in real time. Whether you fight with your hands or choose from hundreds of different weapons, only your skill will determine if you win or die. Kick your enemies, shoot them with your bow in first person combat, disembowel them with your Soul Cleaver, or just vaporize them with your wand. You decide how to fight; then whip the pants off of them!




Skills: FreeWorld will be a 100% skill-based game, unlike any other MMORPG. Anyone will be able to practice any skill they like, but they'll be better at the things they do most often. The skill system will be designed so that you don't even have to fight if you don't want to, all skills grant experience towards leveling up. You could be a master blacksmith, or a spell-crafter, or be a merchant and get rich buying and selling other people's creations. Since there are no level caps you could train and become them all! There's no need to battle monsters for money and experience because if you need materials you can harvest them yourself or barter with others. With this system even those who aren't battle-hardened can rise to elite ranks and get rich by finding a skill or craft they enjoy.




Explore: The universe will be massive, with several planets to traverse. You could explore the ruins of Cielo, check out The Void, explore any number of caves, battle the Crul in Galen Forest, or try to find Scuro in the Greymore Swamp. Pick your favorite environment, and it will be here in FreeWorld: Apocalypse Portal.




Magic: One of the best features of FreeWorld is that the open skill system allows EVERYONE to cast spells. There are drawbacks for players wearing heavy armor or wielding large weapons while casting spells, and some races are not as good with magic, but with enough training anyone can cast any spell they want. If you'd like, after you've finished casting spells you can throw on a set of heavy armor, grab your favorite hammer and start crushing anything that looks at you funny.




Player vs. player: When it comes to PvP, Freeworld will have it all; fighting in guild wars, one on one arena battles, capture the flag and more. The players that don't like PvP won't have to worry because all PvP action is inside a PvP zone (which is inside FreeWorld itself and not a separate server], while those who favor PvP will be able to travel back and forth between zones with the same character. Be careful if choose to enter and challenge a player, you may be sent off with your tail between your legs and your coin purse lightened.




Player houses: There will be a huge selection of housing options; be a powerful landowner, buy and run your own shop, or build a mammoth fortress for your guild to hold gatherings.




Guilds: Build the most powerful guild of all and form alliances to battle in epic guild wars. Plan guild battles and open your own battle servers. The FreeWorld Guild system will surpass anything ever seen.


SYSTEM REQUIREMENTS
Windows 95,98,ME,2000,NT or XP
2Ghz or higher processor
A 3D capable card (64mb or more on-board RAM)
DirectX 7 or above
256mb or more RAM
56.6kbit or faster modem
Website: FreeWorld Online
FreeWorld Online game