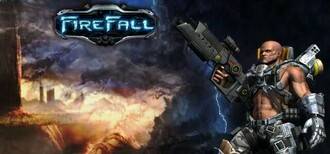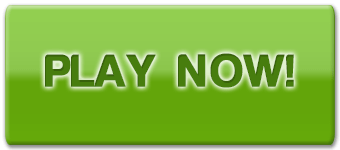 Firefall score:
Firefall screenshots: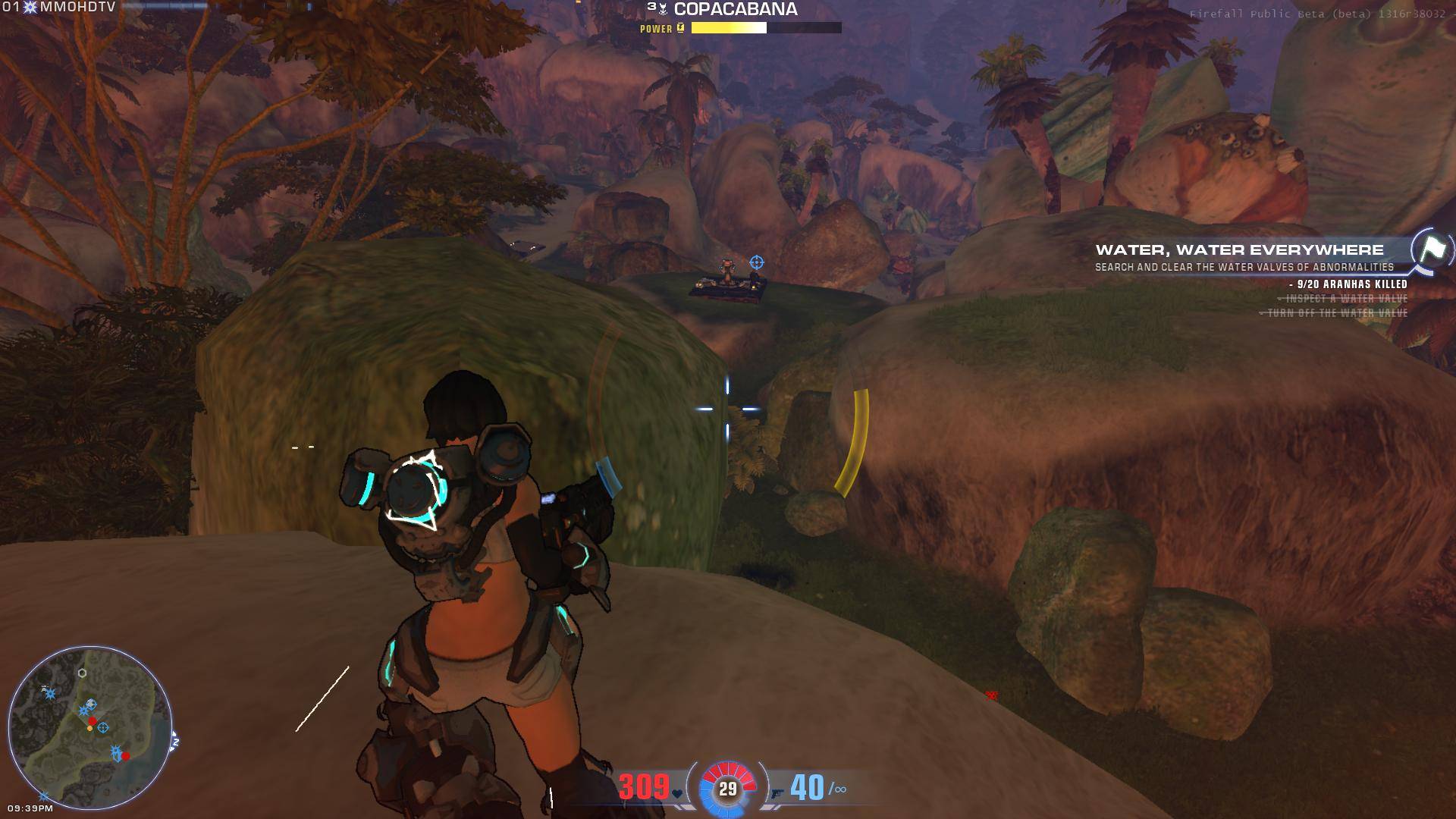 Firefall
( Play more Free MMOFPS,Free MMOs games )
Firefall review:
DEVELOPER
Red 5 Studios
PLATFORM
Windows
SYNOPSIS
Firefall is a free-to-play sci-fi MMO fast-paced shooter set in a future Earth where players must band together. Uniting in the form of armies, they will need to collect resources to craft weapons and vehicles to fight back the apocalyptic threat of the Chosen invasion. Special Nano-technology suits of armor called Battleframes enhance the human race in this future Earth and allow players to jumpjet across battlefields, wield a variety of exotic weapons of heavy destruction, and employ special abilities to reclaim the world. But Firefall is equally an MMO, plunging hundreds of players into an all-out Player vs. Environment war against the Chosen army. It is the largest co-op shooter made to date and offers a unique gameplay experience not found anywhere else.
KEY FEATURES
-         
Vast open world:
Enter the largest co-op MMO shooter world ever created.
-         
Massive co-op play:
Create an army with your friends and work together to gather resource, craft weapons and to fight the war against the Chosen invaders.
-         
Jetpacks:
Use your jetpack to reach the highest places you can see in the world.
-         
No levels:
Choose where to spend your XP in the tiers tree.
-         
Battleframes
: Your equipped Battleframe will define your role in battle and you can change whenever you want.
-         
Dynamic events:
Missions starts by themselves depending on what is happening to the world and to the players' preferences.
-         
Deep crafting:
Collect the resources and craft the majority of items in the game.
-         
E-sports PvP:
There are a lot of e-sports PvP maps where team can compete for the ladders.
-         
Dynamic World War:
The chosen will systematically invade the world attacking important strategic areas trying to eliminate all the players.
-         
Massive open world PvP:
The game is designed to allow huge battle between thousand players at once.
-         
Story driven campaign:
Firefall is planned to be an episodic, story driven game.
DYNAMIC WARFRONT
Players have the choice to watch the world fall by the wayside or fight back against the Chosen. Defend key points on the warfront to defy the Melding's consumption of the world. Advance into the heart of Chosen territory to reclaim areas once belonging to the Accord. Working together in cross-server events, players will uncover new parts of the world with each campaign to recoup the world and drive back the Melding storm.
FLY WITH YOUR JETPACK
Keep an eye on the skies when fighting in Firefall! Firefall's open world and PvP maps are extremely vertical, with high perches, vast mountains and deep valleys to take full advantage of the jumpjets installed on every Battleframe. Engaging in combat in Firefall is a whole new experience in depth and dimension. It is vertical gameplay redefined for a vast open world.
TIERS, NOT LEVELS
There is no leveling in Firefall. The game features horizontal progression in tiers. Each tier is filled with a tech tree of Battleframe customization choices and perks that are unlocked via allocating XP. Players can maintain extensive garages full of Battleframes, tailored to specific PvE missions and ranks of PvP play. Progressive Tiers are more powerful in PvE, but not necessarily in PvP.
WARPAINT CUSTOMIZATION
Using the Warpaint System, players can customize Battleframes and avatars. An advanced system allows players to paint their Battleframe in unique color schemes, apply patterns, apply tattoos, and apply decals in a nearly infinite variety of combinations.
SPECTATING AND SHOUTCASTING
Firefall features the best replay and spectating system of any shooter. In addition to its spectator mode, shoutcasters and streamers will be delighted with its set of custom tools designed to make broadcasting matches easy and exciting. They have even created a Mobile Gaming Station, the MGU-01, which houses an entire data and streaming station, on a tricked out bus built by West Coast Customs. MGU-01 will travel the United States, hosting LAN parties of up to 3000 players.
100% FREE TO PLAY
Firefall is an AAA game that is completely free to play. You can play and access all the core features of the game absolutely free when the game launches. What is more, Firefall is Free-2-Play and never Pay-2-Win. The game offer convenience, time savers, utility and cosmetics in our item store but we will not sell or rent weapons, or anything that affects the balance of the game.
SYSTEM REQUIREMENTS
Minimum
OS: Windows XP (32/64-bit)
PROCESSOR (AMD): Dual Core @ 2.6 Ghz (Athon 64 x2, Athlon II x2, Phenom II x2)
PROCESSOR (Intel): Dual Core @ 2.2 Ghz (Core 2, Core i3, Pentium Dual Core)
GPU: DirectX 9 compatible AMD or Nvidia video card with 1GB RAM (AMD/ATI Radeon HD 4550 or Nvidia
Geforce 8600)
MEMORY: 4 GB
Recommended
PROCESSOR (AMD): Quad Core @ 2.8 Ghz (Athlon II X4, Phenom, Phenom II X4)
PROCESSOR (Intel): Quad Core @ 2.4 Ghz (Core 2 Quad, i5, i7)
GPU: AMD/ATI Radeon HD 4850 or Nvidia Geforce GTS 450
MEMORY: 4 GB
Website: Firefall
Firefall game