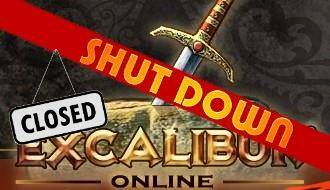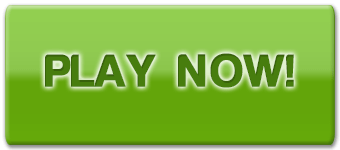 Excalibur Online score:
Excalibur Online screenshots: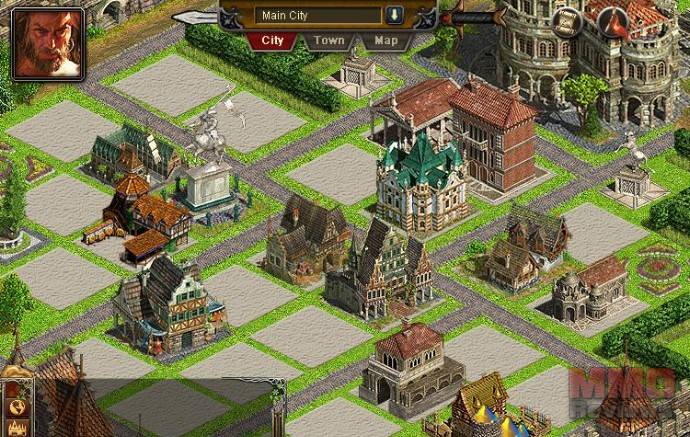 Excalibur Online
( Play more Free MMO Browser-based games,Free MMO management games,Free MMOs games )
Excalibur Online review:
Developed by Radiance DIgital Entertainment for internet browsers.
SYNOPSIS
Excalibur Online is a free-to-play browser based strategy MMO. The game is set in post Roman Britain, before the rise of King Arthur and Camelot. Players are lords of their own domains who must collect resources, build up cities, discover new technologies, and develop armies. Then, through alliances and conquest, they can undertake a campaign to claim Excalibur and unify the land. When thousands of other players from around the world have the same goal, epic battles are surely in store.
BACKGROUND
You are a landowner in 6th century Britain . Times are tough. The Roman legions have long since departed, and with them the rudiments of a stable society. The roads are in decay; courts, schools, and foreign trade are all in decline. Money is scarce, and none is being minted. In the absence of cash, you must gather your own resources in order to build up your holdings. And build you must, else your neighbors will try to take over your estates for themelves.
With peace and stability a thing of the past, who will step into the power vacuum, unite all Britons, and once again bring peace to the land? Prophesy speaks of a mighty sword, "Excalibur", and the worthy lord who weilds it shall rule over all Britain.
OBJETIVES
Excalibur Online offers a wide variety of methods to upgrade your city and increase your power through strategic planning and effective use of resources. Complete these tasks to familiarize yourself with basic city building techniques.
UNITS
Excalibur Online boasts 16 types of military units including magic users, as well as the standard compliment of siege weapons. There are over a dozen types of city structures including a tavern, from which heroes can be recruited. Over 100 heroes are available in the game,
HEROES
There are over 100 heroes to help you with your adventures in Excalibur Online. All of them either historical or legendary from the Excalibur Online time period. Here is an introduction to some of them. This group includes some of the Knights of the Round Table as well as King Arthur himself.
King Arthur
Arthur is a king of Britain who defeated the Saxons and established an empire over Britain, Ireland, Iceland, Norway and Gaul. Many elements and incidents that are now an integral part of the Arthurian legend appear in Geoffrey's Historia, including Arthur's father Uther Pendragon, the wizard Merlin, the sword Excalibur, Arthur's birth at Tintagel, his final battle against Mordred at Camlann and final rest in Avalon. The 12th-century French writer Chrétien de Troyes, who added Lancelot and the Holy Grail to the story, began the genre of Arthurian romance that became a significant strand of medieval literature. In these French stories, the narrative focus often shifts from King Arthur himself to other characters, such as various Knights of the Round Table.
Lancelot
Lancelot is one of the Knights of the Round Table. He is typically considered to be one of the greatest and most trusted of King Arthur's knights and plays a part in many of Arthur's victories. He is perhaps most famous for being intimate with Arthur's wife Guinevere and the role he plays in the search for the Holy Grail. Lancelot's life and adventures are featured in several Medieval romances, often with conflicting backstories and chains of events. His first appearance as a main character is in Chrétien de Troyes' "Lancelot, the Knight of the Cart," dating from the 12th century. In the 13th century, he figures prominently in the lengthy Vulgate Cycle, with the majority of his more famous exploits occurring in the section known as the Prose Lancelot.
SYSTEM REQUIREMENTS
Internet connection.
Website: Excalibur Online
Excalibur Online game