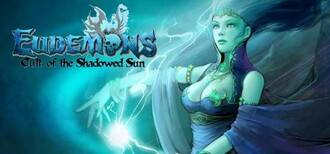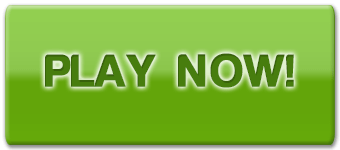 Eudemons score:
Eudemons screenshots: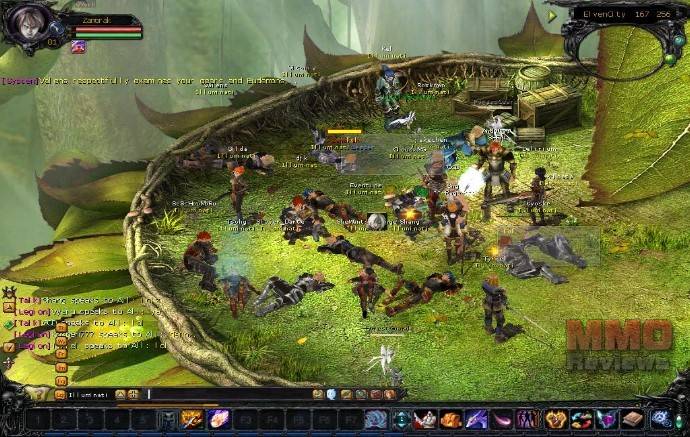 Eudemons
( Play more Free MMORPGs,Free MMOs games )
Eudemons review:
Developed by NetDragon Websoft for Windows.
SYNOPSIS
Eudemons Online is a free to play 2.5D fantasy MMORPG in which players can choose to become a Warrior, a Mage, a Paladin, a Vampire or a Necromancer. It offers an innovative pet system that allows players to hatch, raise, train, and even compose their own 'Eudemons' to aid them in battles.
It's more than just beautiful visuals, and wide spread community. The Family and Legion war, Cross-server PK tournament, and six different PK mode enables players to experience the most intense gameplay.
CLASSES
The game's three playable classes are:
-
Warrior
;
Warriors have the strongest melee damage in the game along with superior defensive capabilities, but they lack ranged skills.
-
Magician
;
Magicians are capable of dealing massive amounts of damage using their area of effect skills. They have perhaps the highest damage in the game, but have relatively low hit points and defensive capabilities compared to the two other classes.
-
Paladin
;
Paladin's are a hybrid of the warrior and magician class. They have both a powerful melee attack and strong magic capabilities.
-
Vampire
; Is a hybrid class that uses blood to empower its skills.
-
Necromancer
; Necromancer is expert in death control. Switching from Necro Status to Wizard Status, Necromancer can either evade from physical attacks, or cast strong spells.
EUDEMONS
In Eudemons Online, you can raise loyal eudemons to protect you and beat your enemies. Eudemon system provides more than 40 kinds of eudemons and mounts for players. These eudemons have unique appearances and skills.
GEMS
In Eudemons Online, the player can collect 3 types about 50 kinds of gems. The gems have various magic effects. They can increase your weapon attack as well as strengthen your armor's defense, and even award you level up Exp. after you reach certain levels.
POTENCY
You can judge your enemies strength quickly by checking their potency. Potency is calculated on the basis of your character attributes, equipment, eudemons and legion/family power. It reflects your true strength. If your potency is much higher than your enemy, you are likely to kill him in one second.
MENTOR SYSTEM
EO ensures a new player becomes familiar with the game easily with the help of a mentor. Both mentors and apprentices can benefit greatly from the mentor system. The apprentices may level up quickly and his/her mentor will gain more Exp during guiding the apprentices. A mentor will also gain mentor level after he/she gains enough mentor Exp.
XP SKILLS
The exciting experience of combat is everyone's pursuit! The XP bar will be increased with time, you can activate it when the XP bar is full. XP skill is different from other skills, you can even kill boss monsters with ease in XP time.
LEGION AND FAMILY
The legion and family level, the power of appointment and removal, eudemon totems, bonus potency...The competition between the legions and families will become more challenging by the legion and family wars.
SYSTEM REQUIREMENTS
Minimum System Requirements
OS Windowss98(SE)/2000/XP, Vista
CPU PIII 800
RAM 128MB
Graphics card  Directx3D(TNT2M64 16M or above)
Voice Card  DirectSound or 100% compatible
I/O Keyboard,Mouse
Harddisk 2.0 GB available HD space
Internet connection  Modem above 56K,ADSL, or CableModem
Recommended Specifications                                                   
OS Windowss98(SE)/2000/XP, Vista
CPU Intel P4 1.7GHz
RAM 256MB
Graphics card GeForce2 Graphics card or above,(64MB RAM)
Voice Card DirectX 9 or compatible
I/O Keyboard,Mouse
Harddisk 4.0 GB available HD space
Internet connection  ADSL or CableModem
Website: Eudemons
Eudemons game