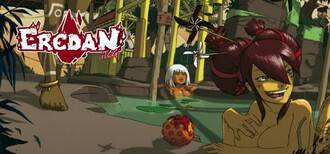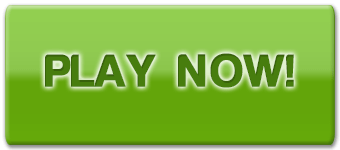 Eredan iTCG score:
Eredan iTCG screenshots: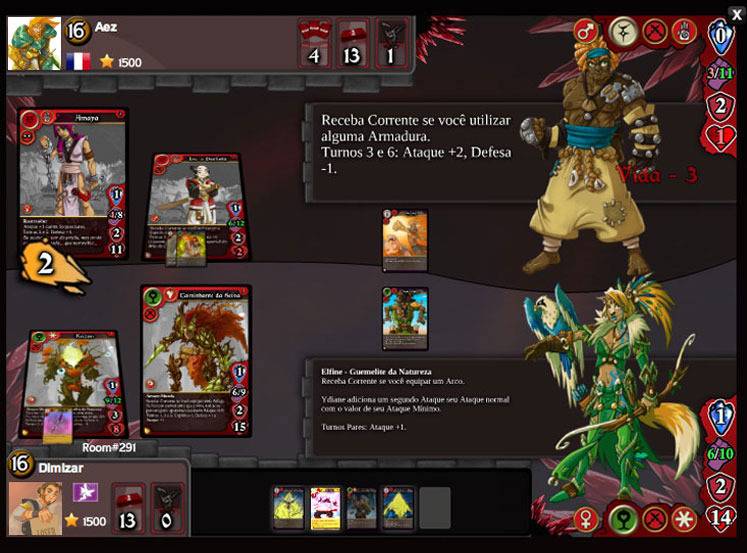 Eredan iTCG
( Play more Free MMO Browser-based games,Free MMOs games )
Eredan iTCG review:
DEVELOPER
Feerik
PLATFORM
Internet browser
SYNOPSIS
Eredan iTCG in an online trading card game set in an original medieval fantasy universe where players will use a deck of characters to fight against npc or others real players.
With more than 1500 cards, Items and new content at your disposal every week, strategic possibilities are infinite. Choose your Guild, your fighters, your spells, create your own unique Deck to surprise the opponent.
Adventures in Eredan iTCG are punctuated by numerous modes. Head over to the training room to test your new cards, or fight for personal glory in the Arena or simply challenge the best players through many tournaments and organized events to show your true worth.
BACKGOUND STORY
The story takes place several decades after Eredan GT. Already plagued by violent rivalries, all hell breaks loose when a meteor crashes on the most coveted territory. This is the start of a dark and violent age where Guilds confront eachother in a never ending war…
MAIN FEATURES
Online trading card game in the original Eredan universe
More than 1500 cards to collect
Cards that evolve whilst playing
Strategic possibilities are limitless
4 minute PvP duels in average
Numerous Modes: Training, fighting, tournaments and now Campaign (Player vs Computer)
Hundreds of Trophies to unlock
A large and fantastic community
Updates and new cards on a weekly basis
CLAN SYSTEM
Eredan give the opportunity to players to form or join a clan. Inside a clan you'll be able to discuss with your friends and achieve new clan trophies to unlock group bonuses. Each time a clan member earns some experience points by playing games, his clan earns also experience points. Clan trophies allow the members to level-up the clan faster. Each clan level unlocks ameliorations at the store.
ELO SYSTEM
The Elo system is a system of classification, created for the chess game and invented by Mr. Arpad Elo. In Eredan iTCG, the Elo system allows players to rank them by skill level. Everyone can assess the strength of the other.
Just play in the appropriate salons to vary your ELO score. You gain ELO points when you win a game and vice versa. The amounts won or lost depend on the Elo score of the opponent.
TYPES OF CARDS
Eredan features several types of cards. The main types are character cards, action cards, object cards, spell cards, theurgies cards.
CHARACTERS
Character cards form the basis of a deck, since they represent the hero with whom you fight. The characters are characterized by a number of information that determines how they can be played. There are six classes in Eredan: craftsman, berserker, warrior, mage, rogue, and priest.
All character cards have at least one evolution. When a character evolves, it changes appearance as well as some of its features or capabilities.
ADVENTURE MODE
Adventure Mode in Eredan iTCG makes you live fabulous stories through campaigns. Each of these campaigns offers one or more tasks or mission that you complete by playing games against the computer. Discover new gameplay and enemies with extraordinary powers and win numerous awards.
SYSTEM REQUIREMENT
Internet Connection
Website: Eredan iTCG
Eredan iTCG game