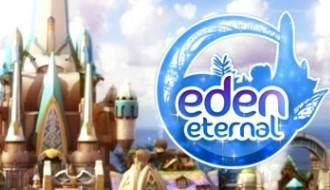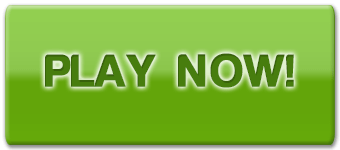 Eden Eternal score:
Eden Eternal screenshots: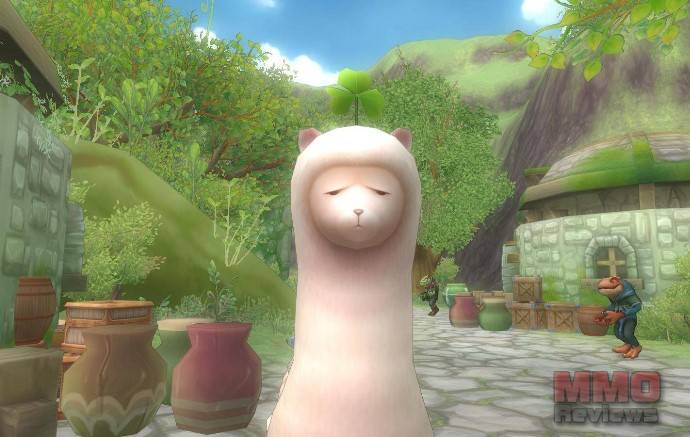 Eden Eternal
( Play more Free MMORPGs,Free MMOs games )
Eden Eternal review:
DEVELOPER
X‐Legends
PLATFORM
Windows
SYNOPSIS
Eden Eternal is an anime free to play MMORPG in which players are transported to a realm of mystical beasts, monsters and charming villages. Their objetive is to help the powerful Eternal Children to unearth the secrets of the recently discovered Soul Stone.
RACES
Human
Humans are an intelligent race, originating in the northern continent. As one of the earliest races to colonize the central continent, their cultures tend to be the most diverse and widespread. They've built many cities and even countries within the central continent, and all that remains of their past in the north are a few scattered nomadic tribes.
NPCs and unreleased Races: Zumi, Anuran, Ursun, Torturran, Tuskar, Drakai and Ogres.
BACKGROUND
The saga begins long ago, when races from all corners of the world abandoned their homes and set sail into the horizon, each searching for a brighter future. One by one, the races arrived at an untouched land in the center of the world. On this new continent, the different races lived together in peaceful harmony, working side-by-side for their collective future. As they constructed their new utopia, each race began to form their own ideas about what was most important for the future. Tensions rose as arguments turned to fights, until the peace of the land suddenly shattered. Conflict replaced cooperation between races, and eventually war ripped the new world apart.
As hope for the abundance and prosperity of the new land faded, the world fell in to chaos. Soldiers pillaged and burned the lands, orphans on the streets turned to thievery for basic survival, and remaining broken families did their best to protect what little livelihood they still had. Famine began to spread through the lands, and despair settled over all good people.
The legend continues as a mysterious group of heroes appears in the land, possessing incredible strength of mind and body. Their sharp minds let them learn quickly – faster than even the brightest pupils. Most notable, however, is their ability to use magic. Their mystical presence alone quells the hatred and despair living within the peoples' hearts. Endowed with powerful abilities, the new heroes fight to end the conflict among the disenchanted soldiers, and even driving back ferocious beasts terrorizing the towns. Slowly, the dispirited world is learning to re-discover hope.
People wish to know these new heroes' origins, and how they manage to wield magic. Rumors spread that these beings emerged from crystals, as ancient texts foretell a mysterious group born of blue crystals would arrive to lead the new world's inhabitants to "Eden Eternal." And so the people have named their new heroes the "Eternal Guardians."
CLASSES
Thief
Their skills have been honed through oppression and persecution, and finally have become recognized as a force for good. Thieves adhere to a strict code, and their "thefts" are often tests of skill and the objects returned to their owner the next day.
Martial Artist
Having meticulously molded their bodies into fierce fighting machines, Martial Artists use their focused discipline and fervent strength conditioning to deftly battle enemies. Not content to rely on weapons and armor alone, the Martial Artist's best weapon is incredible strength and speed.
Blade Dancer
Wielding sharpened twin swords, the blade dancer excels at multiple target attacks, swiftly damaging all nearby enemies in a shiny, hypnotic blur.
Hunter
For companionship and the occasional battle partner, the hunter can summon a fierce tiger. The hunter's preferred weapon is his trusty bow and arrow.
Engineer
Engineers are masters of machinery and efficiency both in life and in combat. When not blueprinting intricate plans for new and improved armors and explosives, engineers can be found meticulously practicing and re-practicing their best battle moves.
Magician
Magicians are normally light-hearted creatures, often using spells and potions for the entertainment of friends and family. Magicians can conjure damaging blizzards of fire and ice, teleport your party to safety, even become invisible.
Illusionist
As masters of deception, the illusionist class is highly skilled at distraction and enchantment. The illusionist can cast several hypnotizing spells and summon an arcane pet to help in battle. Illusionists can also heal party members.
Cleric
The Cleric casts a variety of healing and booster spells from a powerful law book. Cleric can heal party members and amplify stats and spells during battle.
Bard
Using arcane musical spells and enchantments, the Bard suavely overwhelms the enemy with waves of power chords and fast-paced hypnotic music. The Bard's gregarious songs and sonnets also have healing and defense powers.
Shaman
The Shaman is the most heavy-handed class of the Healing and Support branch. Mystical shamans expertly manipulate the elements of nature to rain torrents of damage upon the enemy.
Warrior
Equipped with heavy armor and mighty axes, the warrior's sole objective is to finish the battle quickly and decisively.
Knight
The chivalrous Knight deftly executes swift sword strikes to overwhelm foes in single combat. Drawing on ancient magic, Knight can also cast a series of combat-boosting spells.
PLAYER TOWNS
Guild members can create bustling villages filled with thriving marketplaces, useful training spots, and expansive community support. You can erect unique buildings that give your guild's town that distinct feeling of home.
There are different benefits. For example, guild leaders can contract out special merchants to sell incredibly rare high level equipment blueprints and more, and players can also recruit farmers and miners to gather those crafting mats. Guild members can also access the shared guild warehouse, which gets bigger as the guild levels up.
DYE AND ACHIEVEMENT SYSTEMS
In Eden Eternal, players unlock new cool-looking outfits by leveling each class. But if you want to customize, you can always use the in game dye system. You can choose between various pieces of your armor to color, and a pick your color out of the available options. Each dye kit will have a different selection of colors.
There is as well and elaborate Achievement System. Players can complete tasks, level up, and earn useful Reputation points through a plethora of in-game achievements. In addition, Eden Eternal features an attractive Title system that lets you earn noble distinction for esteemed contributions and accomplishments.
SYSTEM REQUIREMENTS
OS: Windows (R) 98/ XP / 2000 / Vista / Win 7
CPU: 2.4 GHz Intel Pentium 4 or equivalent
Memory: 1 GB (Vista OS requires 1 GB or above)
HD: 2 GB
Graphic: nVidia GeForce FX 5200 or ATI Radeon 9600
Sound: DirectX 9.0c compatible sound card
Website: Eden Eternal
Eden Eternal game