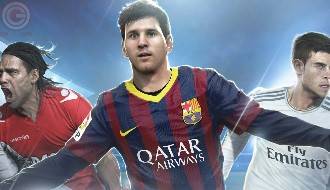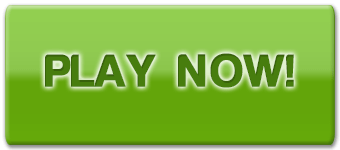 EA Sports FIFA World score:
EA Sports FIFA World screenshots: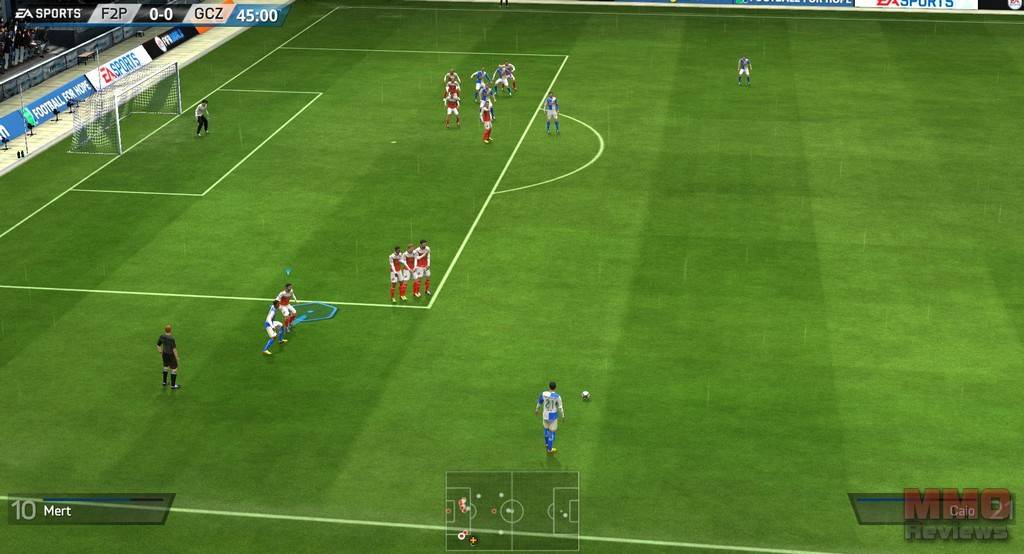 EA Sports FIFA World
( Play more Free MMO sport games,Free MMOs games )
EA Sports FIFA World review:
GAME TYPE
: Free-to-play Soccer/ Football MMO
PLATFORMS
: Windows
DEVELOPERS
: EA
GAME SYNOPSIS
In EA FIFA World, players are able to build up their own unique team, using over 600 real-world clubs and their players, and compete against other would-be managers. This free-to-play MMO allows you to both build a team and play on the field controlling each player through a variety of leagues, cups and tournaments.
MAIN FEATURES


Build up your own squad to lead your team to victory


Compete against thousands of other players from across the world


Create a squad from over 600 real-world clubs


Compete in Tournaments and Leagues


Buy and transfer your own players to build your perfect team


Free-to-play game


THE GAME
Players can get a taste of the console FIFA gameplay in this exciting football-based MMO where players must use their own strategy and in-game skill to rise up the in-game leaderboards, leagues and complete various tournaments for prizes and promotion. Manage your squads and work on player cohesiveness, training up players, and competing against other challenging players as well advanced AI.
PLAYERS
The key to success in the game is building a powerful squad of players. Typically, the Regular Players are rated as being Bronze, Silver and Gold level, with bronze players being the lowest rank and gold being the highest. These players can be purchased through the in-game store in various shop packs. However, multiple variations of the same player can be made available if that real-world player switches clubs. So should Wayne Rooney ever transfer from Manchester United to Bayern Munich, then there would be two versions of the player available, but only the current up-to-date real-world version would be available in the shop and the old version could no longer be purchased.
Players/users do have the option of trading with each other, so old "in form" players may still be accessible. Occasionally if a real-world player has a particularly outstanding performance FIFA World may at times release new unique versions of the player with improved attributes, including their Shooting, Passing, Defending abilities and more. Player Training items can be purchased and applied to individual club players to improve worn or all of their six attributes for an individual match.
MORALE
When new player items are introduced to the game, their fitness is at their peak condition, their mental morale is average, but when a player loses in a match their morale decreases making their attributes temporarily debuff, as well as their overall fitness if they are used consecutively without a rest. By resting a player or using specific morale and fitness items, they can be brought back up to peak performance.
CHEMISTRY
As with the real world, a player is only as good as their teammates, and so chemistry between individual players is a vital component to having a successful squad. This cohesion between players is created by the individuals' happiness at the position and formation, they are being played in as well as their nationality in comparison to their other teammates; different nationalities by default have a lower chemistry with each other.
GAME MODES
There is a variety of game modes available to play in FIFA World, including:
Challenge Mode
– Players can challenge each other for friendly matches, playing against friends or other random members of the community.
League Teams
- To play as one of the 600 available licensed real-world clubs and compete in online seasons, working your way up the leaderboard.
Team of the Week
- Each week, a unique team is made in game from the performance of their real-world players, and users are able to challenge this team to earn extra rewards that week.
Single Player Tournaments
- Play in a 16-eam knockout trying to work your way through a tournament against other AI controlled teams, with a variety of different tournaments available with different team/ squad requirements.
SYSTEM REQUIREMENTS
Operating System: Win XP SP3/ Win Vista / Win 7
Processor: Intel Core2 Duo E4300 / AMD Athlon 64 X2 Dual Core 4000+
Hard Drive Space: 3.9GB
Graphics: Direct X 9.oc, Shader 3.0, Radeon X1600 XT or GeForce 6600 GT
Sound: DirectX Compatible
DirectX: 9.0c
Website: EA Sports FIFA World
EA Sports FIFA World game