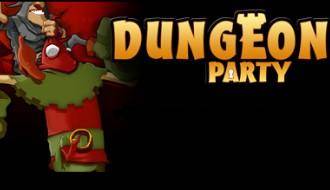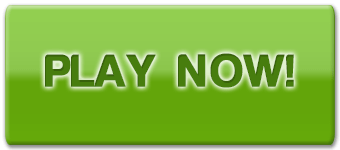 Dungeon Party score:
Dungeon Party screenshots: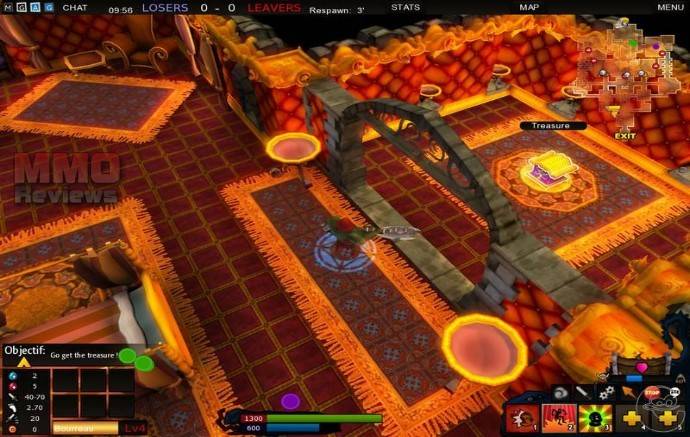 Dungeon Party
( Play more Free MMORPGs,Free MMOs games )
Dungeon Party review:
Developed by Cianide Studios for Windows.
NORTH AMERICAN AND AUSTRALIAN VERSION
Dungeon Bandits
SYNOPSIS
Dungeon Party is a free online game that is played in teams. You are plunged into a totally crazy, heroic-fantasy world, where you compete in teams of heroes in dungeons full of deadly traps and awesome monsters to win the treasures they are trying so hard to hide.
GAMEPLAY
In Dungeon Party, you create your character and customize him using a vast range of different outfits and items. From the enthusiastic wizard to the wise-guy thief, via the executioner who ain't exactly a sweet old grandma, anything goes! Each player equips his character with various objects and weapons before sending him into battle against the different teams.
You will have to develop your character during the matches and select his spells and special abilities very carefully to maximize his efficiency in the team.
The games have been spiced up; the dungeons are riddled with hundreds of deadly traps and there are some mighty strange creatures roaming around. These critters will make no distinction whatsoever between the teams and will prove to be ferocious protectors of the treasure!
Killing the monsters will give you bonus experience points that are essential for buying new spells at the earliest opportunity. The bosses and mini-bosses will also give you a whole heap of trouble, but they carry an even greater number of bonus experience points and, more importantly, will earn you the favors of the chest!
Organize yourselves into guilds so that you and your friends can help each other, and use the level editor to create your own dungeons and then share them with your friends and the community.
HEROES
- Thief; This is that pesky thief everyone hate… when he's on the opposite team. He does not have any spell to affect his allies, but he boast a broad range of crowd-control spells to snare, immobilize, annoy or handicap the opposing team.
He may also become a dangerous fighter by using offensive spells. He isn't very sturdy, but proves to be a real asset in mass fights.
- Wizard; The Wizard isn't the toughest of all the characters, but is versatile. He's able to dish out a lot of damage from a distance and, if situation requires it, become a healer and boost his teammates. The few area of effect spells he's able to use will make him a real poison for the adversary, by snaring a whole group of players, or by considerably increasing his team's defense.
- Executioner; The executioner is a tough cookie, brutal and powerful. His "spells" will allow him to become a die-hard tank or an effective killing-machine depending on the situation. He is a melee fighter, and thus lack ranged spells. "Keep your friends close to you, but keep your enemies even closer" is his motto.
SYSTEM REQUIREMENTS
OS: Win95 / 98 / 2000 / ME / XP
CPU: Pentium 4 processor
RAM: 1024 MB
HDD: 2.0 GB
Graphics Card: GeForce 6600
Website: Dungeon Party
Dungeon Party game