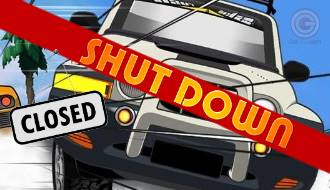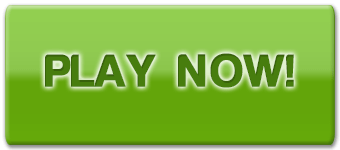 Drift City score:
Drift City screenshots: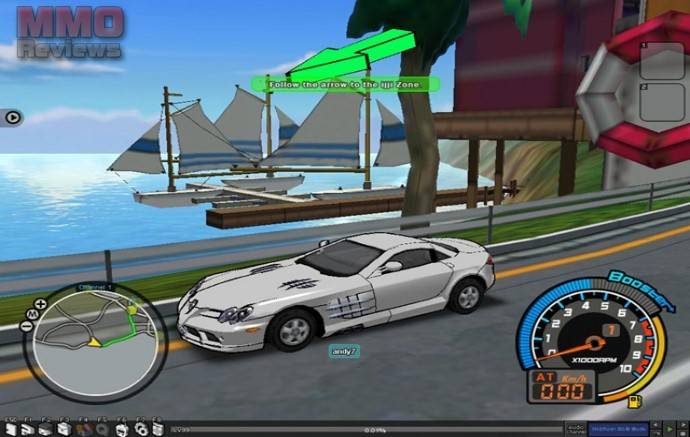 Drift City
( Play more Free MMO Racing,Free MMOs games )
Drift City review:
Developed by NPluto for Windows.
SYNOPSIS
Drift City is a unique driving game. Part role playing game and part racing game, Drift City has offers both mission modes and multi-player racing modes incorporated with cel-shaded style graphics for a unique racing experience. Players can choose their vehicles, tune, modify and customize the design and engine.
BACKGROUND
In the near future, the world's industrial infrastructure has been severely hampered due to shortages of oil. All eyes are on the remote island in the Pacific, where an amazing new natural resource has been discovered: Mittron.
On Mittron Island, the use of Mittron now powers all modes of transportation. The performance of automobiles in particular has shown the potential of the new fuel. The OMD government, the governing body of Mittron Island is eager to form agreements with the rest of the world in sharing the Mittron technology.
However, mysterious cars called HUVs have appeared and have been terrorizing the streets of Mittron and in turn disrupting the society. Professional drivers from around the world have been called in by the OMD to carry out missions. Whether you are chasing down HUVs, making deliveries, or smoking other drivers in the Battle Zone, your skills as a driver will determine your success on Mittron Island.
GAMEPLAY
Players earn experience points and the in-game currency of Mito for completing missions and deliveries, as well as for bounties when hunting HUVs.
Players can choose from a variety of vehicles in different classes. They can also purchase upgrade parts for their vehicle for increased performance, though many parts require the player to have reached a certain level before they can be equipped. Performance parts can be further enhanced by Mittron Enhancers for increased stats.
Players can also earn "coupons" to unlock cars for purchase by completing certain in-game requirements. The player can also earn items through driving and hunting HUVs. These items can range from fuel for the car to car parts.
Players also have the option to join and form "crews," as well as form impromptu "parties" for extra experience.
MITTRON ISLAND
Mittron Island consists of four cities:
Moon Palace
,
Koinonia
,
Cras
, and
Oros
. Players start in Moon Palace and work their way into Koinonia, Cras, and then Oros by completing storyline missions and reaching certain levels. Once these cities are opened, players can travel between them at any time using the highway system.
Each server hosts a central hub known as the
Driver Dome
where drivers can converse with each other. The
Driver Dome
contains several buildings, which include the
Battle Zone
where drivers can challenge each other on preset courses.
CARS
The cars are organized by classes ranging from V1 to V9 with V9 being the highest. Each class requires the player to have reached a certain level and to have attained a certain amount in mito. Most of the cars also require the player to have previously attained a "coupon" which unlocks it for purchase.
While most of the cars are fictionally branded yet modeled on their real-life counterparts, a number of vehicles from Chrysler and Jeep have been licensed for the game.
SYSTEM REQUIREMENTS
1.8 GHz (Recommended: 2.4 GHz)
256 MB (Recommended: 1024 MB)
Radeon 9600/Geforce 6 Series
DirectX 9.0 compatible
Website: Drift City
Drift City game