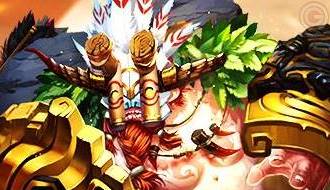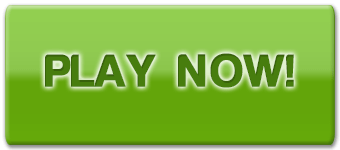 Dragonbone Dynasty score:
Dragonbone Dynasty screenshots: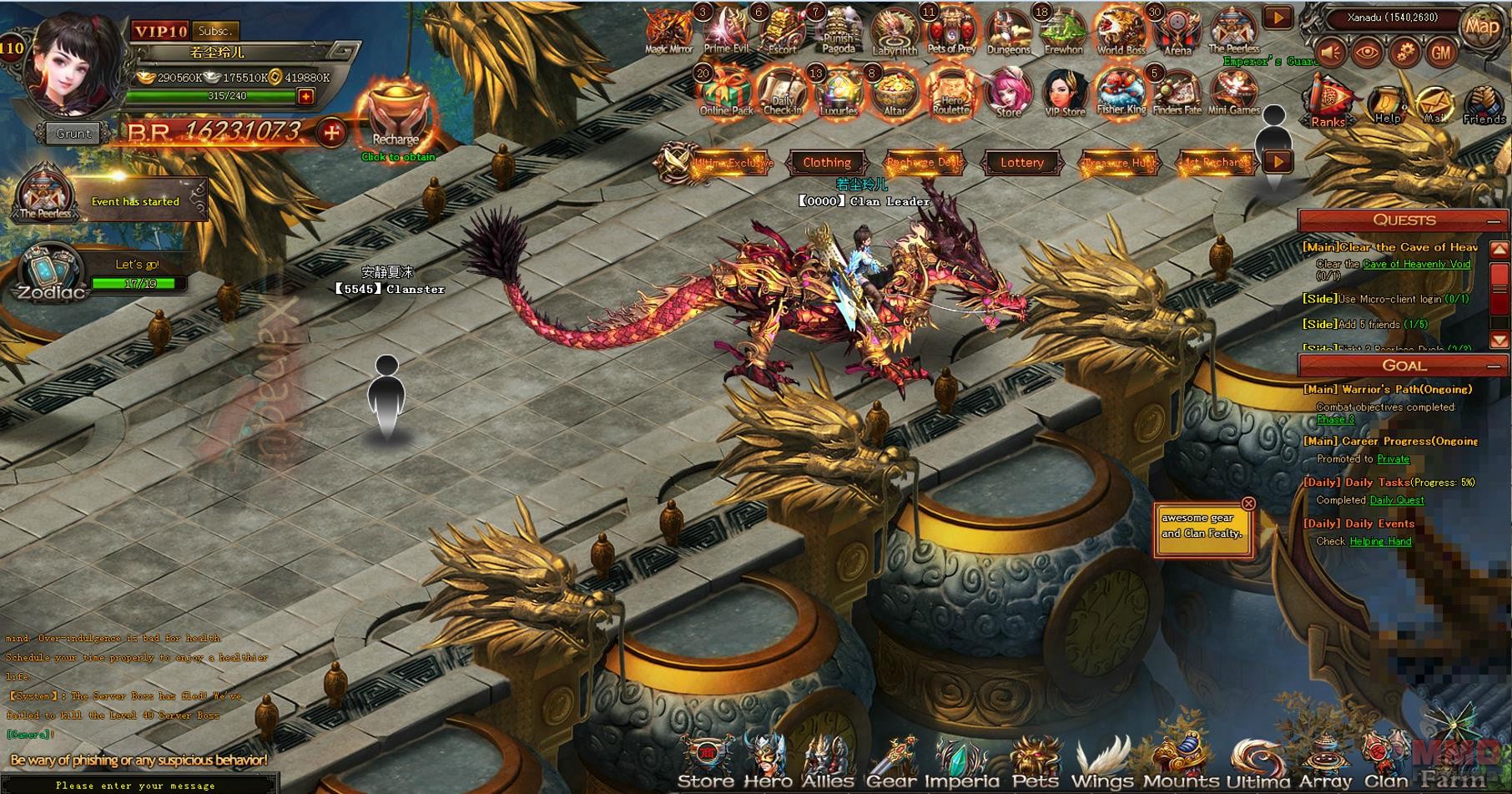 Dragonbone Dynasty
( Play more Free MMO Browser-based games,Free MMOs games )
Dragonbone Dynasty review:
GAME TYPE:
Free to play MMO RPG
PLATFORMS:
Web Browser
DEVELOPERS:
R2Games
GAME SYNOPSIS
Dragonbone Dynasty is a free to play Asian-fantasy RPG where players embark on an epic journey of discovery and revenge as the central character to a huge epic storyline that spans an entire fantasy world. On their journey they must find answers, unlock abilities they did not know they had, find and recruit new Allies, and battle towards putting an end to the forces of evil. The game follows an RPG style with tactical team building combat to be used in both PVE and PVP features that are unlocked as you progress. The game doesn't require any client download or installation and can be played directly through your web browser.
MAIN FEATURES
- 3 Playable characters: Barbarian, Rogue or Sorcerer
- Discover new Allies and fight with them
- Equip and train up your characters to make them more powerful
- Acquire pet companions that will aid you in battle
- PVP with players in the Arena
- Story-driven content
- Free to play game with VIP Recharge system
- Browser based gameplay
THE GAME
The main purpose of the game is for players to advance their character by completing the main PVE Campaign quests, in doing so they will progress the main storyline whilst earning XP to level up and unlock more PVE and PVP features that will provide alternate methods of improving your character as well as more fun content to explore. Dragonbone Dynasty offers many classic Asian RPG staples such as optional automated combat, Battle Ratings to determine the power of your team, a recharge system to buy premium currency for cash that increases an accounts VIP level to offer further rewards.
STORY
The world is under threat from the malevolent Magnus, the creator of demons and ultimate ruler over the hells; emerging from the darkness with his sinister army of the dead and allied races from across the land he now seeks to sow discord, fear and chaos across the world. You have already fallen foul of his plans, your village attacked for some unknown reason, your family killed; but why? To get answers you must travel far and battle your way through evil forces and unlock a power you did not know you had in you.
CHARACTERS
Characters, including your initial starter character, fall into three different class types; Rogues, Barbarians or Sorcerers, each of which have their own combat style and skills as well as offensive and defensive stats. Rogues primarily focus on single target damage as well as harassing the backline of enemy Array formations, Barbarians and Sorcerers deal significant AoE damage, with Sorcerers staying on the backline with improved attacks, and Barbarians tanking from the front line with improve defenses. Players will meet new characters and recruit them as Allies as they advance through the game.
ARRAYS
Arrays are the battle formations that a character and their Allies will assume when in battle, players have full control over where they positions their characters in the Array, earning certain benefits from other elements depending on where different characters are placed. Elements such as Pets that grant stat boosts to specific positions in the Array, or having Allies with strong defenses on the front line play a key role in a players battle strategy. Equally important is each characters skills and where they will attack on the enemy Array; some characters attack the full back row of the enemy formation, others attack only enemies directly in front of them, others attack in intricate patterns where depending on their location in their own Array will determine where they hit in the enemy Array.
FEATURE PACKED
Many of the features in the game focus on giving players new ways in which to improve their team and increase their Battle Rating, either with additional companions or items such as upgradable Wings, or simply equipping Allies with powerful gear and keeping it levelled up. Other features include a variety of PVE options, instances, World Boss fights and more, as well as PVP events like the Arena that allow players to battle for rank and in turn earn powerful rewards.
SYSTEM REQUIREMENTS
Internet Browser
Website: Dragonbone Dynasty
Dragonbone Dynasty game