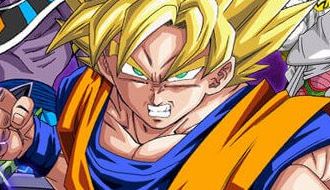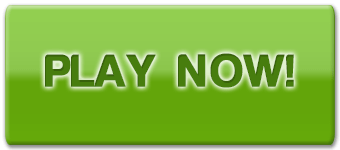 Dragon Ball Z Online score:
Dragon Ball Z Online screenshots: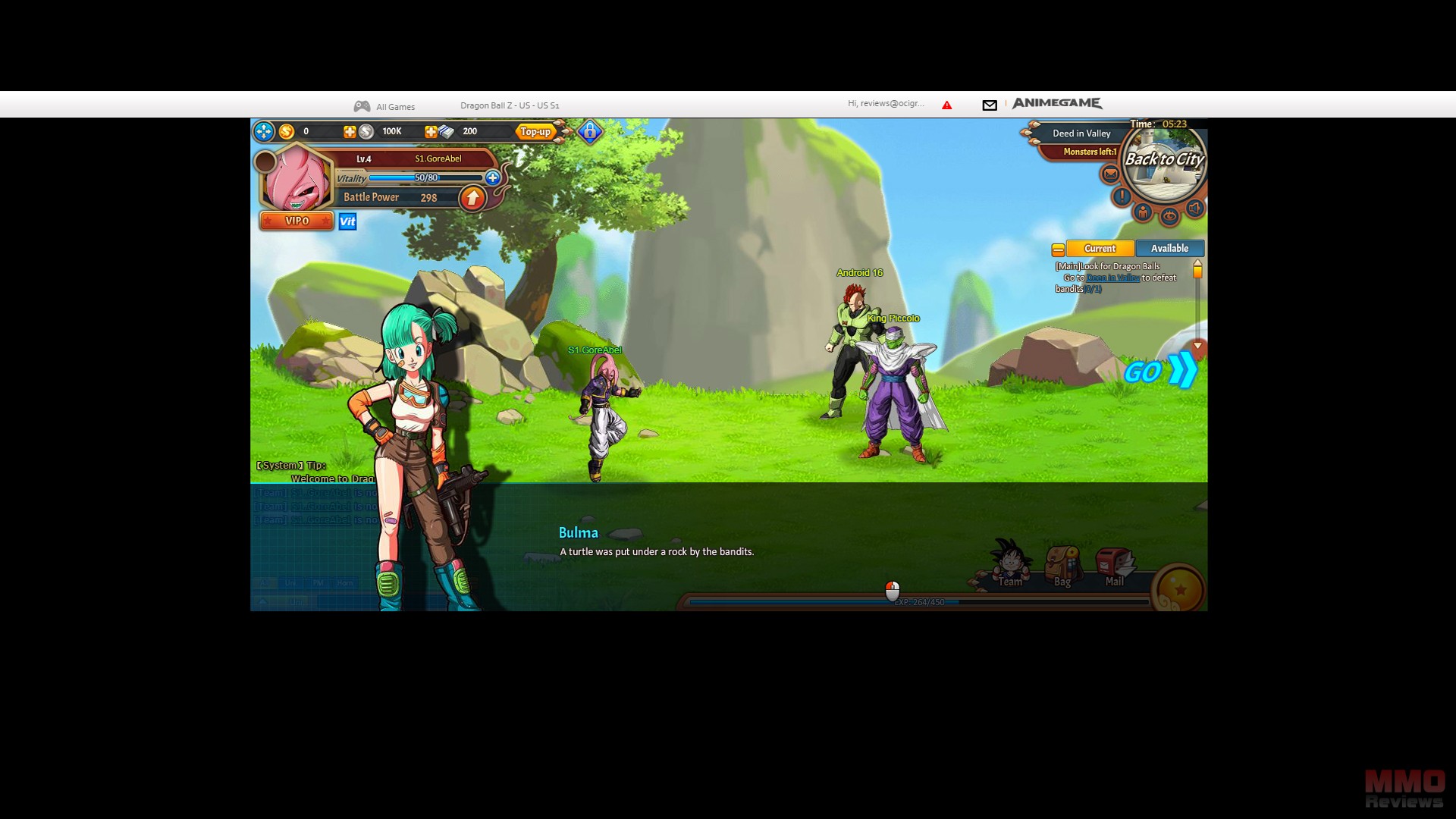 Dragon Ball Z Online
( Play more Free MMO Browser-based games,Free MMOs games )
Dragon Ball Z Online review:
GAME TYPE:
Free to play Combat Strategy
PLATFORMS:
Internet Browser
DEVELOPERS:
AnimeGame
GAME SYNOPSIS
In Dragon Ball Z Online players can be part of the Dragon Ball Z world as seen in the popular manga anime and embark on the same adventure in search of the powerful Dragon Ball relics, powerful items able to grant the wish of those who find all the Dragon Balls. With a number of evil doers in search of the Dragon Balls it is up to the players to assemble their own team of martial arts fighters from across the world and beyond, meeting and recruiting popular characters and much loved favourites from the show.
MAIN FEATURES
- Dozens of heroes to recruit
- Dragon Ball Z story-arc
- PVP and PVE Content
- Automated combat and team building
- Browser gameplay
- Completely Free to Play
THE GAME
The game primarily focuses on being a team building MMO where players recruit and level up different characters with the purpose of unlocking and challenging more content features and trying to perform well in PVP against rival players. Players must build up a team from the different heroes and focus on acquiring resources to keep those hero characters levelled up and well equipped, all of which contributes to a group "Battle Power" based off the strength of each hero, their upgrades, gear and other factors.
RECRUITING HEROES
Heroes can be recruited in numerous ways, from the Legendary Warriors section, from the tavern, to recruiting them as part of the PVE campaign story and them joining your group as companions. Every hero has their own stats, class and skills to use in combat, as well as a "grade" (D, C, B, A or S) to define the quality/superiority of the hero, which can be improved by the player over time. As there are numerous positions to be filled in a formation, and dozens of heroes to choose from, the strategy element of the game comes in choosing the right combinations of heroes whose focuses and skills will complement each other and offer team synergy. More so as the players' main character is a set role (Majin, Android or Saiyan) and must always be part of the formation, then many strategies and playstyles focus around the main character and what heroes will complement them.
UPGRADES
There are numerous ways to upgrade a hero, initially by acquiring XP scrolls to level them up which boosts their overall stats; a hero can never be a higher level than the player's main character who levels up by acquiring XP primarily from battles such as the PVE Campaign. Each character can earn gear from the PVE stages as rewards that they can equip to make themselves more powerful, as well as using various features to augment, upgrade and socket these items with powerful gems that add extra boosts to the player's characters. Similarly players can acquire a "Shenron" that can be summoned to grant various boosts, these summoned mythological creatures can also be levelled up, transformed and refined. Numerous benefits can be acquired from the PVP Arena, with players battling it out for rank against one another in return for prizes that can further improve their team.
AUTOMATION
The quests received in the game have a hyperlink that will allow the player to auto-path and run to their needed location or quest giver automatically, but more importantly is the automated combat that players will experience. In battle players do not get to choose the different moves their assembled heroes will perform, at least not when they will perform them and on which target; instead each character has a prioritised target based on its stats, it will attack based on its speed when compared to the other characters (friends and foes) and will use its ultimate ability when it has built up enough energy in the fight.
Players are able to have some element of control prior to the fight by managing the skills a hero will use and its position in the team formation; the position can have a great impact on defining where a hero will attack but also how much damage it is likely to take (with front line attackers being more defensive fighters and taking most of the attacks).
SYSTEM REQUIREMENTS
Web Browser
Website: Dragon Ball Z Online
Dragon Ball Z Online game