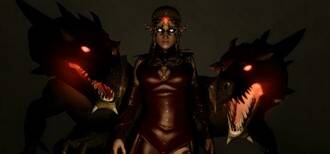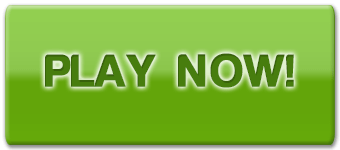 Days of Evil score:
Days of Evil screenshots:

Days of Evil
( Play more Free MMO Browser-based games,Free MMORPGs,Free MMORTS,Free MMOs games )
Days of Evil review:
DEVELOPER
Media2Art
PLATFORM
Internet browsers
SYNOPSIS
Days of Evil is a new free-to-play browser-based Sci-Fi MMO combining role-playing, strategy and economy management features. Set on an unknown planet in the 28th century, it puts players into the shoes of an evil scientist with the will to conquer new territories by setting up an army, building fortresses, researching new technologies and doing war with mighty battle robots.
In addition to the standard gameplay you would expect for the genre, the game boosts a diverse array of research, construction, and support functions as well as a complex quest system accompanied by a tantalizing PvP and PvE system.
BACKGROUND STORY
A selfish, unrecognized scientist striving to become a god, you've taken an antiquated mech, a victim of neglect and degradation, and upgraded it to the point where it is not only fully functional, but also outfitted with a symmetry jammer that allows you to travel back in time. However, the autocratic reign of the H.A.U.N.T. Corporation on Earth and its efforts to promote a peaceful existence for all mankind has made things a bit hot under the collar. When they sent out troops to stop your intentions, you only manage to escape by a hair's breadth.
After an uncomfortable travel and an even more painful landing, you have to realise that you've not travelled back in time but rather stranded in a parallel world inhabited by mighty dragons amongst others. Paralysed with fear at first, you decide to make yourself the god and admired ruler of this world starting to take by force the first fortress in sight. Having extinguished the lives of its former owners, you're prepared to establish your reign of terror in this new world.
MAIN FEATURES
- 17 different buildings to produce over 100 different raw materials, weapons, and mech components
- 26 epic army units composed of legendary creatures like phoenix, dragons, elves, orcs, etc.
- Lots of individualisation, upgrade and research functions
- Arena battles for competing against other players
- Comprehensive tutorial
- Exciting story mode & daily quests
- Guild feature
ACTIONS
In Days of Evil, your army can carry out various actions:
Raids
- Going on raids, offers the chance to acquire goods, equipment and gold. It's the only way to obtain serfs other than in the shop. The duration can be set with an increasing chance to find serfs, the longer you go on a raid.
Dungeons
- Entering a dungeon will grant more gold as reward as well as a chance for better goods and items. Duration: 12 hours.
Bosses
- Boss fights offer the most gold and reward players with an epic unit for successful battles. Duration: 24 hours.
Story quests
- Some story quests require you to conquer opponents or capture enemy buildings. Rewards and duration are variable.
Labyrinth
- The labyrinth requires a key which consists of 3 fragments. The later drop during raids, in dungeons and as a reward for boss fights. You will be rewarded with level points every time you visit the labyrinth. Duration: 5 hours.
BUILDINGS
The game features a total of 17 buildings which can be roughly categorised into the following 4 groups:
Supplies
- The distillery and butchery produce various potions and food buffs to keep the moral of the troops high as well as the fuel for the player's mech.
Raw materials
- Buildings such as wells, farms, mines, quarries, shacks for fishermen and woodcutters produce basic products required for further processing into valuable objects.
Handicrafts
- The tannery, foundry, woodworker and stonemason process raw materials into trading commodities and provide the smiths with important materials.
Mech components
- The engineer produces new, deadlier weapons and nasty extras as well as rudimental components for your mech.
Equipment
- Buildings like the temple, the armour smith, jeweller, etc. produce the equipment the army will need for battle, including weapons, shields, magical rings and potions.
BATTLE
In the arena, players may send their mech and army forces against opposing armies to receive gold and honour points providing access to the elite merchant, who sells exclusive weapons and equipment. A player's army can enter into up to 10 arena battles each day. To increase the maximum of battles per day, they can refill their army's ferocity level using souls.
The battle mechanism incorporates 3 different scenarios, each applying different weightings to attack strength (ATK), defence strength (DEF) and hit points (HP). The choice is random; players don't have any influence on which scenario is used. To keep the battles balanced, only opponents with the same level of honour points are pit against each other.
UNITS
There's a huge variety of units in Days of Evil. They can be roughly categorised as epic and non-epic units:
Epic units
- Epic unites such as Moor Skulker, Lava Scorpion, Lindworm, Earth Demon, Fallen Angel, Phoenix, Medium of the Steppes, Templehound, Baradyn, Stone Golem, and Daughter of Rage can be acquired through certain achievements, boss fights or merchants.
Non-epic units
- Non-epic units present the advantage to be retainable and upgradable up to level 3. There are forces like Gladiators, Protectors, Alchemists, Orc Fighters, Fairy Warriors, Sandrunners, Occultists, Shapeshifters, Dragonslayers, Battlemages, Necromancer, Forest Druids, Deathsmen, Magma Lords and many more.
GUILDS
To increase their power and wealth, players have the option to band together into guilds with others. Each guild naturally requires a guild leader and to ensure that he doesn't acquire too much power, up to 3 guild counsellors can be named as well.
Guilds are able to build and upgrade their guild headquarters that grants certain benefits, erect a Demon shrine that will bestow unbelievable powers and unleash wicked creatures, and compose a guild army. Through certain portals, foreign worlds and dimensions can be explored to claim unique plunder.
SYSTEM REQUIREMENTS
unspecified
Website: Days of Evil
Days of Evil game