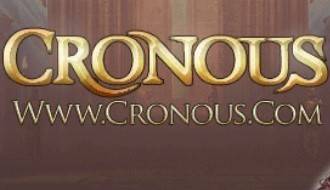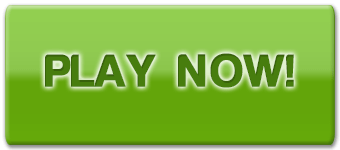 Cronous score:
Cronous screenshots: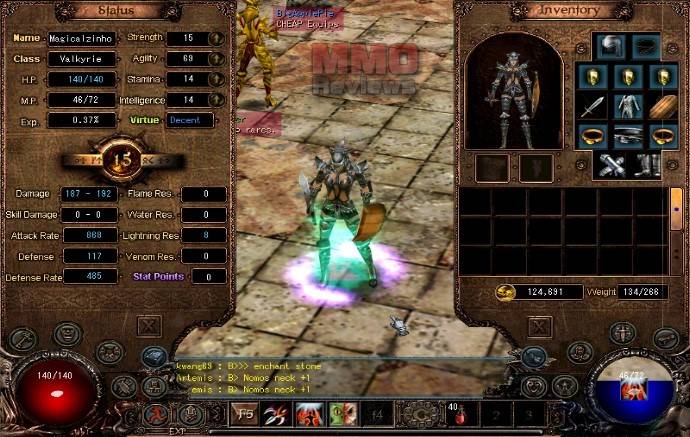 Cronous
( Play more Free MMORPGs,Free MMOs games )
Cronous review:
Developed by Lizard Interactive for Windows.
SYNOPSIS
Cronous: The Shadow of Conspiracy
is an action MMORPG. It is an action role-playing game based on a level system combined with a skill system. A player attacks monsters and accumulates EXP by solving various quests. Accumulated EXP is reflected in the player's level and he can use a special item according to the level, or he can use skills that others can't use. Also he can use various skills by his own special combination.
FEATURES
- Dynamic Battles and various Magic; CRONOUS made various efforts to make a dynamic battle and various kinds of magic to emphasize the fun of action role playing game. You can experience 3D sound which varies according to the distance & direction of the character's animation which changes depending on the weapon. Also creative Level Design & various types of magic and monsters' dynamic Al will make the battle more dynamic.
- Non-Linearly Storytelling and Variableness; CRONOUS has 100 kinds of quests. Some must be resolved, but some of them can just be ignored. Also some special quests are hidden. A player can meet the hidden stories by solving various quests one by one. Some quests will show whole different results according to a player's action. A player can meet the changing world which varies according to his own action in CRONOUS.
- Growth items; There are growth items in CRONOUS. As a player grows up, these special items increase their ability. A growth item will have a different tendency according to a player's fighting style. If you travel the continent with the growth item, you'll find yourself equipped with the best item. Also if you travel for a long time with a growth item, you can have your name inscribed in your item to leave it in CRONOUS forever.
- Up to 30 million kinds of skill set; Players can learn up to 30 kinds of skill per character. While traveling CRONOUS, he can remove the skills that he thinks unnecessary and learn new skills. At the same time, a variety of character sets are available by providing special skills according to the job of the character. Thanks to numerous kinds of skill sets, there'll be no character with same features like one of your own. Also we provide a combination function for frequently used skills.
- Community System for constructing virtual society; In CRONOUS, besides basic chatting and bulletin board functions, there are 4 additional community supporting systems including religion system, apprentice system, party system and guild system. A player will have a sense of belonging in the relationship with other players, and if he establishes a good social relationship, he will travel CRONOUS more easily with fun. Especially apprentice system is a unique community supporting system which supports the establishment of strong relations.
- Castle Management simulation; A guild, consisted by players, can construct a new castle for them or take already constructed castles. The guild that took a castle can collect more taxes or manufacture better weapons depending on how they manage the castle or the surrounding area. The people who belong to the guild will be assigned proper positions according to the decision of the ruler, and will be granted additional authority to manage the castle according to each position. How to manage the castle is a very important standard to measure the power of the guild.
- Siege Warfare system emphasized by strategic elements; The siege warfare system of CRONOUS is not just the repeat of simple attack and defense. It's possible to preserve a castle only with the cooperation and harmony of 4 characters equipped with their own special skills. Also specially designed weapons for the siege warfare system will enable to experience the dynamic battle. CRONOUS is another simulation game which needs to be well managed and solidly protected.
CLASSES


Fighters: Fighters are the most common class in Cronous. Fighters have a diverse array of abilities in agility, strength and skills.




Valkyries: Valkyries are the speediest class due to their agility and long range attacks. Similar to the Rogue.




Magicians: Magicians are based on AoE (area on effect) magic damage as well as self buffs and enchantments.




Savages: Savages are a class who wields the most powerful strength in fighting due to their power and strength. But they are also the slowest of the races.


SYSTEM REQUIREMENTS


Win95/98/2000/ME/XP OS


Pentium-III 800256M or more


RAM16M 3D graphics card (32M or more recommended)


DirectX 8.1


Website: Cronous
Cronous game