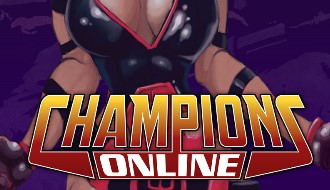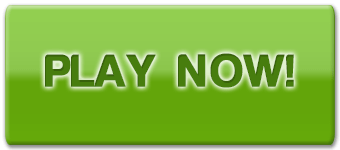 Champions Online score:
Champions Online screenshots: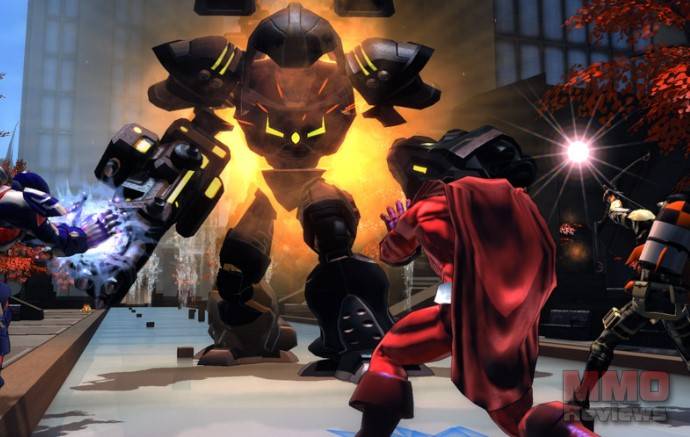 Champions Online
( Play more Free MMORPGs,Free MMOs games )
Champions Online review:
Developed by Cryptic Studios for Windows.
SYNOPSIS
Champions Online is a free to play, with additional premium content for purchase, superhero-themed action Massively Multiplayer Online Role-Playing Game (MMORPG).
BACKGROUND
Earth's first and best line of defense is its heroes. For generations, brave men and women have answered the call to protect the world from the villains who threaten its safety and security. Today, organizations such as VIPER, ARGENT and PSI use both superpowers and super technology in their dastardly plots to control the world. Creatures from outer space and other dimensions seek to enslave humanity. Super scientist Teleios is creating an army of clones and superpowered constructs to do his bidding.
The greatest threat of all is Doctor Destroyer. A superhuman genius driven to conquer, Destroyer will not stop until all of humanity bends knee to his greatness. In 1992, Destroyer obliterated the city of Detroit and killed thousands. With years to prepare, his next attack is sure to put the entire planet in peril. Led by The Champions, protectors of Millennium City, the world's heroes have launched a crusade for peace, security and justice. But they need allies. Defender is calling for a new generation of superheroes to fight in a war against evil that spans the globe — and beyond. Powered by the groundbreaking Cryptic Engine, Champions Online is currently in development for the PC. With literally billions of character options allowing total customization, real-time action combat, the richly detailed Champions universe and an experienced Cryptic Studios team devoted to working directly with gamers to deliver a great gaming experience, Champions Online is set to be the premier superheroic massively multiplayer online role playing game.
CUSTOMIZATION
Choose from hundreds of different costume pieces, colors and body types to create your character's one-of-a-kind costume and look. There are billions of possible combinations, and in a universe brimming with the fantastic and the unforgettable, you can still be completely unique! There are a multitude of astonishing powers to choose from in Champions Online, and its flexible character creation system gives you total control over your hero's abilities. You can even pick the appearance of your powers. Do you want purple force fields? Green fire blasts? Jet black claws? In Champions Online, you decide!
Keep your enemies close: Every hero must have an archenemy. In Champions Online, you design your character's supreme adversary, choosing a name, powers and costume for a superpowered foe to bedevil your hero throughout his or her career. Bigger and better: Vanquish evil, and your successes will be rewarded with costume pieces to enhance your powers and abilities. Then customize the appearance of those rewards to your vision of your hero's look and abilities!
GAMEPLAY
The game itself is action-oriented. Successful attacks and blocks increase a power meter which can then be spent to unleash more powerful actions. Death is handled in a similar manner to City of Heroes, in which a player may choose to be revived by a teammate or respawn at a neutral site, except respawning does not accrue experience debt. Instead, upon death you lose one of your five possible accrued Hero Stars. These stars are earned for staying alive while defeating NPCs. Your character gains bonuses to their effectiveness for every star earned (percentage increases to damage, healing, etc.).
The game features an "orb system" where enemies defeated by the player may drop orbs that temporarily benefit the hero's powers, life, or energy. The game includes non-combat crafting skills, such as various studies in science, arms, and magic, in which these have three other specializations players can choose under them. There are also a variety of travel powers, including swinging using webs or grappling hooks, flying, fire flying, jet-boot flying, rocket boot jumping, hover disks, super jump, super speed, teleportation, acrobatics (fast running, leaps and flips), ice sliding, earth flying, and tunneling.
LOCATIONS
The action takes place in the Champions universe, featuring Champions characters as NPCs. Regions include urban sprawls, dinosaur-infested islands, underground ruins, and underwater lairs. A special region called "the underground circuit" allows player vs. player competition. Also, stronghold is used for player vs. player scenarios, in which the player will take on the role of a supervillain trying to break out or a superhero trying to contain them. Each region in the game is an "instance" with up to 100 players in it at one time. The regions are reset if you leave and return, only saving "your" state of the regions at certain "save points". It is possible to revisit the same region to redo some missions again and again.
CHAMPIONS COMPANION
The Champions Companion App for the iPhone is a mobile companion application for the Champions Online massively multiplayer game. The Companion allows you to access in-game features from anywhere you have a mobile connection, including: Viewing latest game news and announcements; viewing your character's portrait, powers, and items; managing your friends list and seeing who is playing Champions Online; sending and receiving in-game mails; viewing your friends' activity streams; looking up player characters, missions, powers, super groups.
GOLD STATUS
New players may also optionally upgrade to Gold status, which unlocks most of the game's content and includes extra features for a set price of £10.34 per month.
SYSTEM REQUIREMENTS
OS:Windows XP SP2/ Windows Vista/Windows 7
CPU:2.5GHz Single Core or 1.8GHz Dual Core
Memory:1GB RAM
Video:NVIDIA GeForce 7600 / ATI Radeon X700 / Intel GMA 4
Sound:DirectX 9.0c Compatible Soundcard
DirectX:Version 9.0c or Higher
HDD:5GB Free Disk Space
Network:Broadband Required
Website: Champions Online
Champions Online game