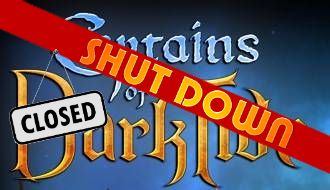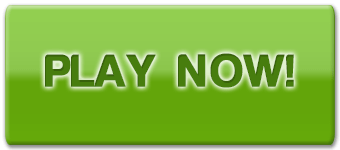 Captains of Darktide score:
Captains of Darktide screenshots: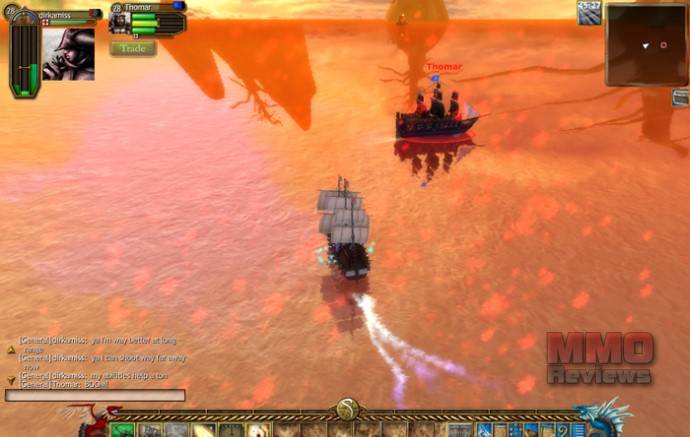 Captains of Darktide
( Play more Free MMO Browser-based games,Free MMOs games )
Captains of Darktide review:
Developed by Silverlode Interactive for internet browsers.
SYNOPSIS
Captains of DarkTide is a fantasy free-to-play naval strategy MMORPG, where players build and explore a fantasy world as the captain of a mighty ship. Fight legendary creatures, other vessels, other players, or join with your friends and fight epic bosses to win treasure and glory.
3D WORLD
A beautiful large 3D world. Seamless zone transitions with an unique feel for each faction. Zones set up to allow for easy progression while leveling. Each zone contains shops with unique items and it features a portal system to allow quick travels between towns.
FACTIONS
Dark Brotherhood
- Dark elves
- Orcs
- Undead
Forces of Order
- Humans
- Dwarves
- Wood elves
GAMEPLAY
Engage the enemy with cannons and special abilities. Fight dragons and other mythical creatures. Use your abilities from your captain's skill tree or find special troops such as dragon-summoning wizards.
SKILL TREES
Three different skill trees.
Defender
Specializing in defense. Strong at short range but limited in long range and cannon abilities.
Commander
Command tree that increases the performance of all friendly ships.
Destroyer
Few defense abilities, specialized in long range combat.
KEY FEATURES
- Best looking 3D browser-based game currently available
- Huge seamless world where tens of thousands of captains can adventure together
- Over 300 troop types that may be used to crew your ship, everything from dragon-summoning wizards to orc snipers
- A crafting system that may be used to build cannons or the top level ships
- 3 talent trees (Defender, Commander, Destroyer)
- Hundreds of ships with unique ship types for each captain tree, each with its own unique strengths
- Cooperative questing in groups
- Epic boss level encounters
- Player trading
SYSTEM REQUIREMENTS
Processor: 1 GHz
RAM: 1 GB
GFX Card > 16 MB
Internet connection.
Website: Captains of Darktide
Captains of Darktide game