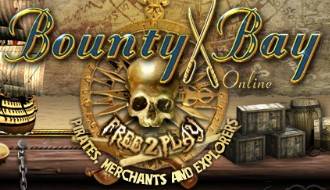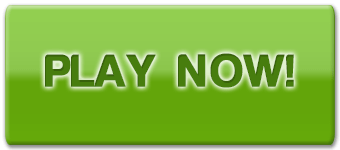 Bounty Bay Online score:
Bounty Bay Online screenshots: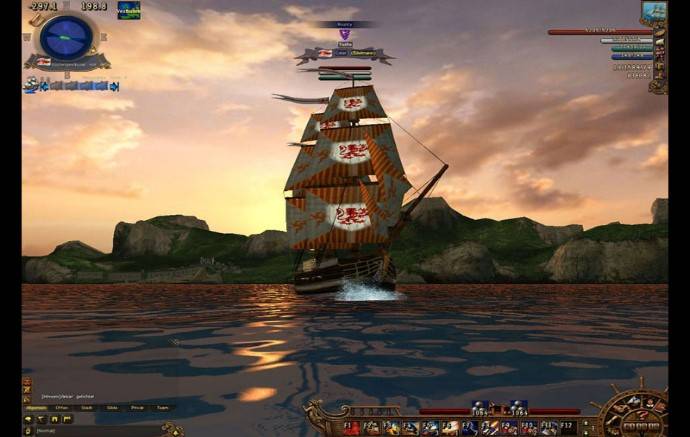 Bounty Bay Online
( Play more Free MMORPGs,Free MMOs games )
Bounty Bay Online review:
Developed by Suzhou Snail Electronic Co. for Windows.
SYNOPSIS
Every player plays the role of a character during the time of exploration and pirates a few centuries ago. You can choose what type of character you want to play, be it simple farmer, skilled craftsman, smart merchant, driven explorer or ruthless pirate. You can freely chose which avenue to go in Bounty Bay Online! Seabattles of epic proportions, sunken treasures, conquering towns and discovering long forgotten locations are only a few of the things waiting for you in Bounty Bay Online.
Bounty Bay Online lets players choose: either you can obt for the classical subscription model or you play on the free-2-play server. You choose what model suits you best.
MAIN FEATURES


More than 60 historically correct towns and harbours.


More than 1500 discoveries


Control your own ship and choose between over thirty different ship models


Choose your profession: become a strong warrior, a heartless pirate, a cunning merchant, a fearless explorer… the possibilities are endless


Conquer with your guild cities to become a powerful force on your server


SHIPS
The ships in Bounty Bay Online are similar to the real ships from the 14th to 16th century. The ships vary in class and size and nationality. There are three basic ship classes:
The Explorer class with average armament and cargo capacity, but with high speed.
The Merchant class with low armament and speed, but high cargo capacity.
The War class with slow speed and low cargo capacity, but with above average armament with very high firepower.
Every player starts with a small explorer type ship and during the course of the game he can buy new ships or upgrade his existing ships. How many ship a player owns is totally up to him/her, but they can command only one ship at any given time.
SKILLS
Basically a skill can be raised by training or using the skill. Because Bounty Bay Online has a dynamic level system, you won´t get new skill points or higher skills automatically if you reach a new level, you have to train each skill separately if you want the skill to increase.
PVP
Basically a player is PvP enabled as soon as he leaves the safe waters of his harbour (depending on his/her skill levels). You always have to suspect pirates to attack you on the open sea. Additionally there are undiscovered territories on land where you can be attacked and ambushed by others at all times. As a player you also have to take the political situation in account, because there will be buccaneers with their letters of marque trying to raise their fame glory by attacking enemy nations and sinking enemy ships. The last PvP option will be guild wars, where different guilds fight over the control of vital towns or goods.
SYSTEM REQUIREMENTS
Operating System: Windows 98 | ME | 2000 | XP
CPU: 1.2 GHz
Graphics device: 3D-hardware accelerator graphics device with 64 MB RAM
DirectX: 9.0c or higher
RAM: 128MB RAM
Harddisk space: 2.5 GB
Internet connection: ISDN
Website: Bounty Bay Online
Bounty Bay Online game