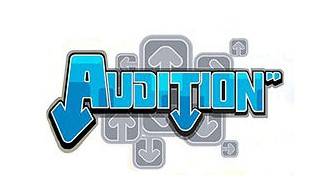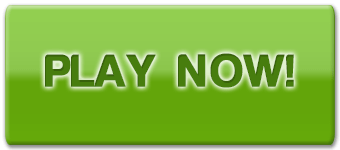 Audition Online score:
Audition Online screenshots: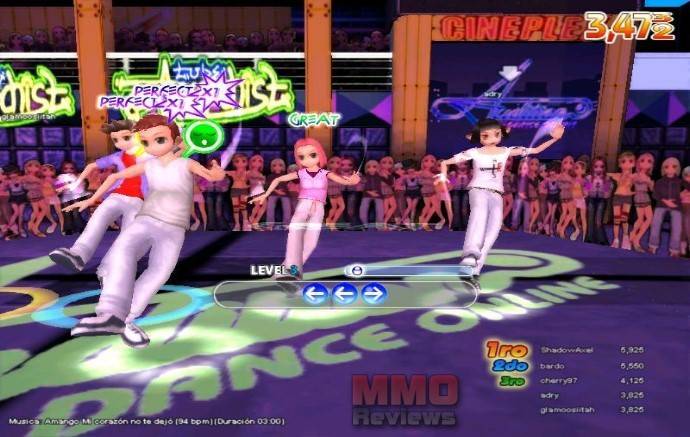 Audition Online
( Play more Free MMO rhythm games,Free MMOs games )
Audition Online review:
Developed by T3 Entertainment for Windows.
SYNOPSIS
Become a Dancer with stunning moves to captivate your fans! Audition, an online dance game with breathtaking graphic and multiple game features. Compete with your friends in different modes to be the best dancer on stage, you play with simple directional and space bar keystrokes while enjoying marvelous dance steps and choreographic moves.
GAMEPLAY
A player is allowed to create a room or join a room. The basic game is played by pressing the arrows displayed on the screen  and pressing spacebar or the control key on every 4th beat of the song.
FASHION SHOP
Audition features an item shop in which players may customize the look of their character. Players may choose from a variety of hairstyles, shirts, pants, shoes, faces, and miscellaneous items (not all items are available in every edition of Audition). The in-game rewards system is called Den, or Beats in the American version of Audition. In every game in which a player competes against or with another player, a Den/Beat reward is given at the end of the song as long as a player achieves a rank higher than miss on a certain amount of bars (amount of bars required varies between each mode). Players may redeem this Den/Beats for the clothes and accessories in the Fashion Shop.
GAME MODES
They are Practice Mode, Normal Individual, Choreography, Freestyle Battle, Group Mode, SYNC - 8 and NPC Battle Party,
-
Practice mode:
you can learn the basic dance steps by yourself or with friends.
-
Normal Individual
: you can battle with 1 to 6 players. In each match you play 4 different levels, Normal, Freestyle, and Freestyle 2 and finish move.
-
Choreography
: is where you try and dance in sync with your friends and competitors.
-
Freestyle battle
: is where each round has random dance moves.
Group mode
can be played with 2 vs. 2 or 3 vs. 3. You take turns facing opponents.
-
Sync-8
: you actually move in 8 different ways total instead of the customary 4.
-
NPC Battle Mode
: you can challenge and NPC in battle, you are required to have 5 players challenge the NPC.
SYSTEM REQUIREMENTS
Pentium III 1GHz
256mb ram
2gp HDD space
Windows 98-XP
Geforce 2 MX 440
16bit sound card
DirectX 9
Website: Audition Online
Audition Online game