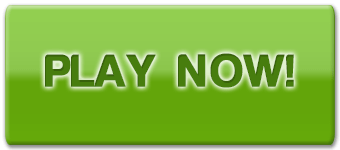 Atlas Rogues introduces Nix and Aurora score:
Atlas Rogues introduces Nix and Aurora screenshots:

Atlas Rogues introduces Nix and Aurora
( Play more Free MMOs,MMO News games )
Atlas Rogues introduces Nix and Aurora review:
Gamigo's innovative tactical game presents two new Freelancers, a new objective type, talents and much more on Atlas Rogues!
Hamburg, December 17, 2020 - The latest update for gamigo's continuation of the Atlas saga, Atlas Rogues, contains a myriad of content. Nix and Aurora join the Freelancers, with the latter being added to the standard roster. On top of that, players can look forward to trying out a new mission type and new massive maps for all trusts for this P2P game.
Thanks to new Talents for all three categories, players can explore new tactics in their pursuit of preventing a catastrophic meltdown in the city. Their enemies will stand no chance against the new gear for individual Freelancers, which can be unlocked through progressing their Freelancers to level 10 after which they're available as Stronghold rewards.
Single-player and co-op multiplayer action meets turn-based PvE in this gripping adventure. Players can immerse themselves in the rich lore of a diverse game world, unlock curious characters, and discover unique ways to beat the game in each session. Last but not least, a plethora of critical bugs and crash issues were resolved and additional visual improvements as well as stabilizing measures have been implemented with this update in preparation of the comprehensive January Patch.
The game can be purchased on Steam and Glyph now! More information about it is available on the official website.
Early Access Features:
Rogue-Lite Gameplay
Single-player and Co-Op Multiplayer Action
Turn-Based PvE Combat
Ever-Growing Roster of Heroes
Endless Unlocks
Escalating Difficulty
Character Choices
Source: Gamigo - Atlas Rogues
Website: Atlas Rogues introduces Nix and Aurora
Atlas Rogues introduces Nix and Aurora game