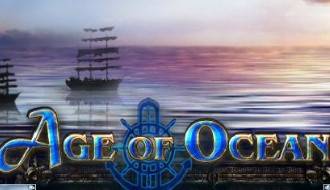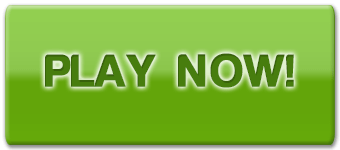 Age of Ocean score:
Age of Ocean screenshots: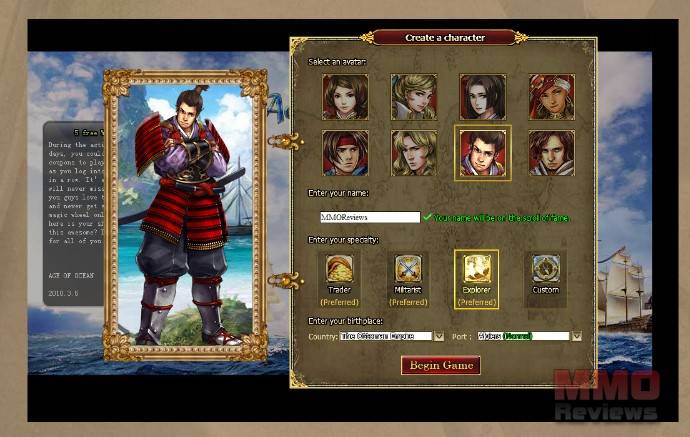 Age of Ocean
( Play more Free MMO Browser-based games,Free MMO management games,Free MMOs games )
Age of Ocean review:
Developed by Hithere for internet browsers.
SYNOPSIS
Age of Ocean is a browser based MMO which it transports the player back to the romantic Age of Sail. The player can choose their home port from over 300 ports in 24 countries and begin trading thousands trade goods on over ten thousand trade routes. With hundreds of other strategic locations and over one hundred different ship types, Age of Ocean is an unprecedented world framework through which players will come to know the full potential of online strategy-simulation games. Whether you dominate your opponents by ruling the shipping lanes, or rule over distant lands as a colonial governor; rise through the ranks to become Admiral of the fleet, or strike terror in the hearts of all as a bloodthirsty pirate-king. Exploration, treasure hunting, battles at sea, pirate raids, and maritime trade—all can be found in Age of Ocean.
BACKGROUND
Age of Ocean takes place in the 16th century, both a flourishing era of trade and also the Golden Age of Piracy. The names Captain Kidd, Blackbeard,  Bartholomew Roberts and the original pirate-king, Henry Avery, have all been passed down to us from these times, and will appear in the game should the king command you to clear out the pirate havens.
SPECIAL FEATURES
Total Freedom
You can choose your home from over 300 ports in 24 countries, and pursue a career of your choosing.
Expansive Game Content

Age of Ocean features dozens of ship types, over a dozen cannons, three branches of technological study, and 8 ranks of nobility so that you can continuously discover new challenges and pleasures to suit your tastes.
Electrifying Combat System
There are many types of battles in Age of Ocean, including raiding the shipping lanes and docks of other players, and joining together in guilds to engage in large-scale guild wars. A fine booty of loot and gear can be had by clearing out the pirate havens. There is even country-on-country warfare that will determine the fates of nations, and provide opportunities to earn honor and respect from your countrymen.
HONOR POINTS
Once you understand how to direct your fleets, you can earn massive amounts of treasure through trade. And when you invest these properties into dock construction and technology research; you will increase your Honor points. His majesty the King hopes that the Navigators he sponsored will make great contributions to the country. At the same time, these navigators will be awarded with noble titles which will be an aid as you pursue your career.
DOCK WARS
The attacking player must have his/her own dock from which to carry out the attack. You cannot attack a dock in your own port, or the dock of a player allied to the same country as yourself. The level of the dock you set out from limits the level of fleet which you may use. The fleet's level must be equal to or lower than that of the dock.
There are three possible battle
outcomes
:
1.The attacker is victorious. Attacker's fleet will return with the spoils.
2.The attacker is repelled, but some ships escaped and will return.
3.The attacker is repelled and no ships were able to flee. In this case the system places the fleet back at one of your highest level docks.
POPULAR GOODS AND HOT SALES
Popular Goods
Some goods would become popular in the same region, meanwhile the sale price of them will have a great rise.
Hot Sales

Players will discover some Hot Sales in few ports, the lasting time of them is two days,  the profit you get will be up to several times through selling them.
DIGITAL SHOP
After the grand opening of the Shops system, players can click the Shops button at the lower right to enter the shops. In the shops you can purchase speed up items for construction, technology research and sailing time. Also available for purchase are remedies and special cards that will alter characteristics of your navigators.
SYSTEM REQUIREMENTS
Internet connection.
Website: Age of Ocean
Age of Ocean game