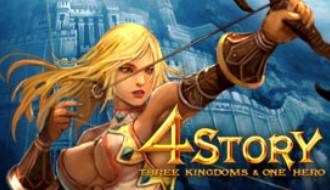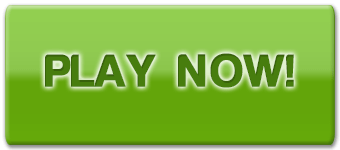 4Story score:
4Story screenshots: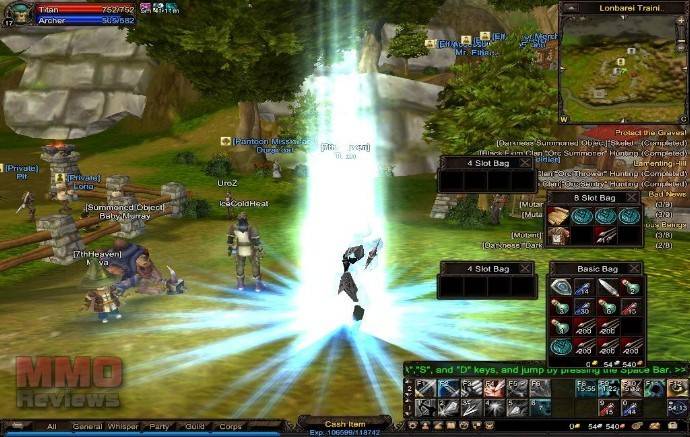 4Story
( Play more Free MMORPGs,Free MMOs games )
4Story review:
Developed by Zemi Interactive for Windows.
SYPNOSIS
In 4story there are enemy kingdoms in war. Choose which kingdom you would like to fight for. As one of their supporters you will fight in fantastic battles to secure peace throughout the country and to help reveal its legendary secrets. The fate of the country lies in your hands. Discover the world of 4Story and become part of this thrilling role playing game with a clever battle system and exciting missions. Travel through time, discover unknown territories and master different challenges.
FEATURES
-
Territory occupation; In the world of Iveria, there are multiple territories to be claimed by your Kingdom. More territories owned by your Kingdom will grants you with more places to journey and more treasures to find. At destined time of each and every day, the battle for the territory occupation will break out between two rival kingdoms "Craxion" and "DeFugel". Fight for your kingdom! Slash the heads of your enemy! Claim what is rightfully yours!
- Quests; Apart from main quests around the truth of three kingdoms, diverse sub-quests, and hidden quests waits you all. Distinctive voice of NPCs will bring you one step closer to the real world of 4Story. Look around! You may run into a quest with smashing rewards
- Time travel; Past and future, stories even fading into other's memories. Different stories (quest) are waiting for you. Don't believe everything you see. There are breathtaking secrets and adventures in each chapter of 4Story. An instance dungeon that ends each chapter provides puzzle for you to find behind secrets of 4Story. Look for clues! Find answers to the ancient secrets!
- Ultimate item; Looking for a legendary weapon admired by all? Looking for deadly weapons that will cutoff multiple heads of enemy with a single blow? In the world of 4Story, you will find wide range of qualified weapons from Grade "F" to Grade "SSS". Moreover, you may upgrade your weapons up to maximum level of +24. That's not all each and every weapon holds special options. If you find a old dusty weapon but with exceptional options, don't toss them out. You can transfer those options to your own ultimate item.
- RSCS; Enough with slashing away enemies you see in front. 4Story provides unique system to use tactics and strategies. With a simple click of a mouse using the mini map, the commander in chief can monitor the real-time battle situation. Not only you can pinpoint the exact location of all 48 members under you command, but you can also give out orders to gather, attack, hold, and ambush in certain location to make the battle situation more realistic.
- Mount; choose your mount and ride to the combat.
WAR: CASTLE SIEGE AND MERCENARY SYSTEM
Three kingdoms which are Defugel, Croxion, Broa exist within the continent of Iveria. And each kingdoms are tied to the multiple districts and territories. However, there also remain disputed areas which have yet to be ruled by any kingdoms on the continent. Within the areas, there is a castle to protect its own territory and levy taxes from 3 areas located in the territory at the cost of managing and controlling them. The castle can be owned by a victor of the castle siege warfare that allows only one guild from each different kingdoms that made a success of gaining the highest points from RvR (Monday ~ Friday) to participate.
The one of a kind guild that gained the final victory on the castle siege warfare is supposed to hold possession of the castle for 7 days until the next siege warfare and deserves the right to have a large income with receiving taxes from each item trading activities in the territory during the period. Meanwhile, the guild can monopolize all the local product items and add more guards or equipment for protection to prepare for the next castle siege.
Castle siege warfare on the continent of 4Story is not just a war between guilds. It is the war among kingdoms that both attacking and defending groups can allow all members who are belong to their own kingdom to join the war and let them fight for the victory through the mercenary system.
There are two types of mercenary system. User can participate as a Freelance mercenary with their own ability or as a Recruit mercenary team where the users will be equipped with arms, armors and skills that the Guild provides.
CLASSES
- Warrior - Strengthened by the fire god Lumapark, the powerful warriors never get afraid of. Warriors are known as the master of melee combat skills and their outstanding physical defense supports the skills. They strike down enemies with immense power and these stupendous attack skills are the most dreadful elements to threaten enemies. They wear chain and plate armors and can handle range of wield items including one- and two-handed swords, axes, cross bows, bows and shields.
- Assassin – Assassins are alert, perceptive and dangerous and these characteristics allow them to hide into deep darkness.The Assassins are sneaky, quiet and quick. Their swift melee-combat attacks are passed down from the guardian of darkness, Pendatron. They are calm, calculative, and precise in all combat situations and move like dark shadows. Their critical attack skills get enemies irresistible. The leather armors they wear are not as strong as that of the warriors but their quickness can cover it. Chakrams and daggers are their essential weapons and one-handed swords, bows and cross bows are available as well.
- Archer - Equipped with swiftness and precision, Archers are blessed by the guardian of wind, Lapiris.The agile archers are long-range fighters who are specialized in the mastery of bows and crossbows. They are often underestimated in melee attack. However, using excellent evasion techniques, they often make their enemies confused and stalled. The leather armors enable them to move around easily. Mainly archers handle bows and crossbows for long range attack also treats daggers, one- and two-handed swords for melee attack.
- Wizard - Wizards are artists of magic and wisdom blessed by the guardian of thunder, Pauldron.As they were once instructed by Pauldron, the guardian of Thunder, wizards are able to transcend space and time by using powerful magic. From individual attacks to wide-range attacks, the magical damage inflicted to others is fearsome. They get additional power from staffs, magic shields and magic wands. They wear fabric clothing and robes which are suitable for spell casting.
- Priest – Blessed by the guardian of water, Lekamie, the Priests are noble yet powerful.In the past Rekamies, the guardian of water gave the priests very special gift to protect the allies. Their holy magic protects allies in danger, even resurrect the dead. They also inflict severe damages to their enemies using dark magic. For this reason, priests are considered as guardian angels yet messengers of death. To protect themselves they wear fabric clothing or robes and defend themselves by using staffs, magic wands and magic shields.
- Summoner - Summoners of the darkness, who are mysterious and dismal, are under the protection of Endendros, the guardian of the earth.Summoners understand how to handle the power of nature and its dimension. Summons all types of creatures and spirits is what enemies are most afraid of because they have to confront with number of opponents instead of 1. Using their mental strength, they can order their summoned pets to attack, defend, or even heal. They are armed with staffs, magic wands and magic shields and wear leather armors for protection.
SYSTEM REQUIREMENTS


Operating system - Windows 2000/XP/Vista


Processor - Pentium4 1.6GHz


Memory - 512 Mb


Graphics Card - GeForce4 MX440 64Mb


DirectX Version - DirectX 9.0c


Hard Drive Space - 2GB or more


Website: 4Story
4Story game