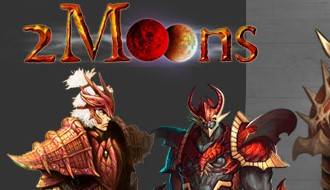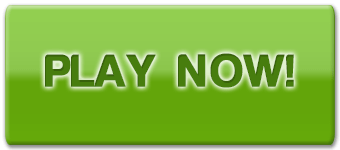 2 Moons score:
2 Moons screenshots: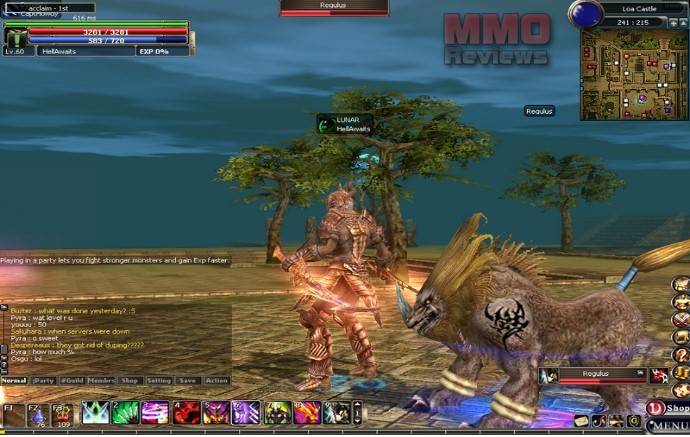 2 Moons
( Play more Free MMORPGs,Free MMOs games )
2 Moons review:
Developed by Acclaim for windows.
SYNOPSIS
Free to play 3D extreme action MMORPG. Arcade-style fighting action and extreme violence for hardcore games.
Fight through hordes of monsters in a bloody battle royale and defeat your most hated enemies in large-scale bloody massacres.
FEATURES
● Over 7000 items, weapons and armors
● 150+ character levels
● 6 character classes to choose
● Unique skill sets for each class
● Team-bassed player vs player combat
● Epic guild vs guild battle
COMBAT
2Moons has a fairly unique combat system that allows you to continually attack your opponent without getting attacked back thanks to a stun delay after every hit. Certain monsters that are at a higher level than you don't get stunned by basic attacks and requires the use of skills in combat. The combat is also much bloodier and gorier than other popular MMORPG's. As players level up the skills become more powerful and flashier.
2Moons includes a 'Attack' system, which can only be utilized in Player Versus Player combat. The shield activates only against an attack launched by another player, and it acts as additional protection and regenerates steadily after combat. Its strength is based on the armor rating, health, and level of the player. The shield prevents quick killing of weakened players, giving them a chance to run away from battle.
PLAYER VS PLAYER
Players can duel one another with consent in any area. The victor of a duel earns PvP points; however, there is currently no known use for the points. A player defeated in a duel reincarnates on the spot with minimal health and mana.
Fights without consent (PK) can only be performed in areas outside a safety zone. In such cases, players enter a battle status, during which the names of the fighting players turn purple. In this mode, players do not gain PvP points through victory. The victor of a non-consensual fight may gain PK and Inclination Points (IP), if the attacked player did not fight back. In such a case, the player enters a "niete" mode and the player's name turns red. However, if the attacked player fights back, the attacker will not gain IP or PK points. The defeated player, when killed, must respawn from a set return point. Inclination Points decrease over time or when being killed. Players with IP can be attacked and killed outside safety zones without consequences for the attacker. Furthermore, they may not use shops or the teleportation system, will be sent to jail if they have collected over 500 IP and get killed, and may be attacked by NPC guards. When in jail, time may be paid off with bribes.
SYSTEM REQUIREMENTS
Minimum Requirements
CPU: 800MHz or better
RAM: Higher than 256MB
OS: 98/2000/XP
Graphics Card: 32MB Graphic memory or better
DirectX: More than 9.0C
Recommended Specifications
CPU: 1GHz or better
RAM: Higher than 512MB
OS: 98/2000/XP
Graphics Card: Geforce FX or Radeon 9550 or better (128MB Graphic memory or better)
DirectX: More than 9.0C
Website: 2 Moons
2 Moons game